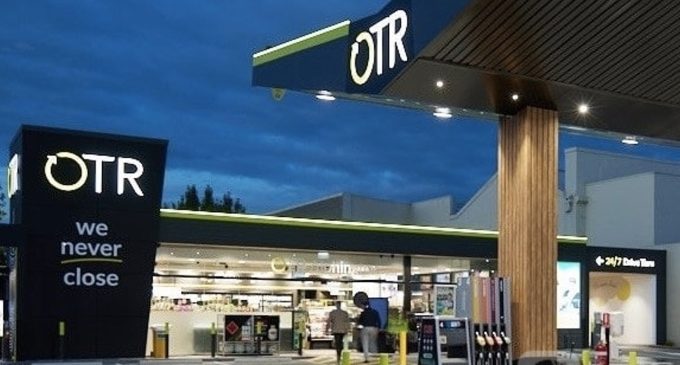 The 175 OTR convenience stores and gas stations in Australia are already honoring cryptocurrency payments. This new payment option that went live this week is facilitated by Crypto.com across three Australian states.
Crypto.com is a massive international player in the virtual currency industry. We want to share this cryptocurrency-related news with our readers about OTR convenience stores and gas stations in Australia already accepting cryptocurrency payments.
We think it demonstrates the increasing trend of virtual currency adoption in Australia and worldwide.
According to the news posted online by Stockhead, an Australian media outlet delivering the latest news about the small and micro capitalization stocks listed in the Australian Securities Exchange Limited, the OTR convenience stores and gas stations are operated by South Australia's Peregrine Corporation.
Media companies first reported the latter's intent for its OTR outlets to accept virtual currency payments last April.
Besides Crypto.com, DataMesh facilitates the OTR convenience stores and gas stations' cryptocurrency payment integration.
This Sydney, Australia-based payment terminal provider is aiding in supporting the entire process of in-person crypto-asset payments without fiat currency conversion.
Yasser Shahin is the Peregrine Corporation's Executive Chairman. He confirmed that the OTR convenience stores work to embrace ingenuity.
With this fact, Shahin said that it was an organic progression for them to offer their customers the choice to pay using cryptocurrencies.
Customers of OTR convenience stores and gas stations can use the new cryptocurrency payment option by purchasing some cryptocurrencies first, either through Crypto.com or any other virtual currency exchange.
Then, they need to register on the Crypto.com application and wallet and send some money to the platform.
These customers have to select and authorize their chosen virtual currency for payment. Their transaction will be instantly settled to the OTR or Peregrine lot in Australian dollars.
The OTR convenience stores and gas stations used to be known as On The Run. The Peregrine Corporation operates OTR as an umbrella brand of service stations and 24-hour convenience stores in Australia.
It reportedly plans to further introduce the cryptocurrency payment feature to another 250 retail locations across the country, including Krispy Kreme stores in the Northern Territory and South Australia.
We are glad about this report regarding the OTR convenience stores and gas stations now accepting cryptocurrency payments.
We learned that consumers could, therefore, buy gas, cans of Solo, coffee, Cheese and Bacon Balls, sandwiches, Barbecue Shapes, jelly snakes, and many other essential road-trip food groups hassle-free.
We think consumers in Australia will find this new cryptocurrency payment option convenient. We also believe this beneficial payment feature will spread across Australia later on, and that auspicious possibility is certainly good news.