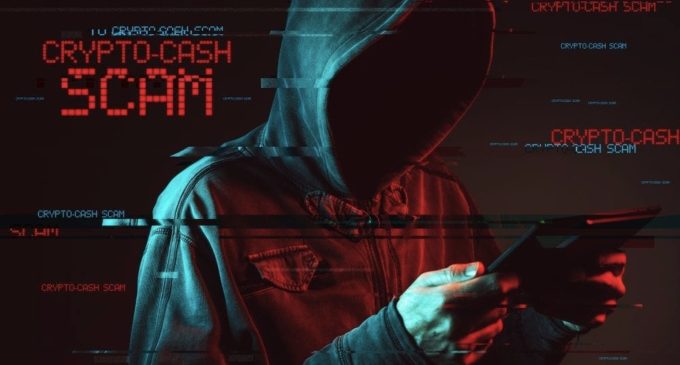 United States – Four men get arrested after alleged market manipulation and false information about cryptocurrency worth eight million euros.
Authority arrested four men early this October, wherein porta Delfi disclosed the names of the two suspects as per the Geenius site. These two were Kristjan Ress and Nils Grossber.
Ress is 33 years old, while Grossberg is 44 years old. These two own some companies associated with the digital asset Dagcoin, which were also part of the scheme from the outset. PPA or The Police and Border Guard Board didn't make the names of the four suspects public yet.
Kristiina Laas, a district prosecutor, stated that the four arrested men were under suspicion of giving incorrect information to sell Dagcoin crypto. These four tell customers to other people that when people accept Dagcoin, the price rises higher.
As per Laas, according to the data they gathered regarding the criminal proceeding, it's believable that the suspects falsely inflated Dagcoin's price and the number of crypto users to entice investments. This method creates a perception in the public that the value of the cryptocurrency will continuously increase, and they can also earn income from storing the altcoin, aside from making it as payment.
Leho Lauri from Central Criminal Police Economic Crimes Office stated that the creators benefited from the situation where the area is not regulated in Estonia.
In 2018, four Estonian citizens set up the cryptocurrency Dagcoin and promoted it through trades and network marketing. It handed the impression that this crypto is a digital asset under development by reliable and unbiased people. On the other hand, the co-creators manipulated the suspicion. The validity of the business license for the provision of digital asset services is up until June 15 of this year only.
On another note, Coinbase and Primer, an automatic platform for commerce and payments, revealed a tactical integration that lets merchants add cryptocurrency as payment in global markets upon checkout.
The platform of Coinbase, which is Coinbase Commerce to help merchants accept digital asset payments, will be included in the Universal Checkout of Primer through clicks instead of code. Merchants have the option to add digital asset payments quickly and easily to the checkout page.
According to Roy Zhang, a manager from Coinbase Commerce, payment methods are changing quickly, and consumers are getting excited about the idea of digital asset payments.
The partnership of Coinbase and Primer is reorganizing digital asset payment adoption, and it's through removing the individuals. Divided integrations merchants should build to accept various payment method types.