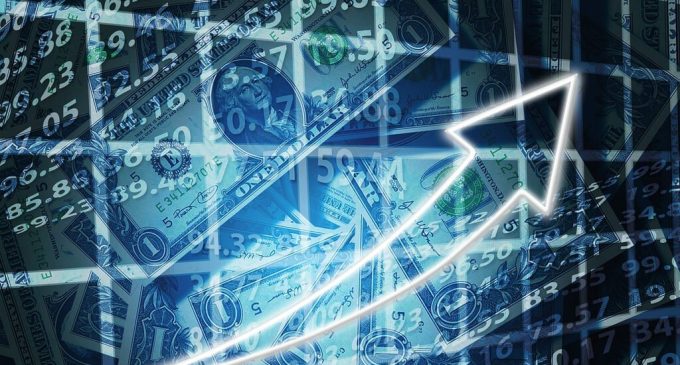 Bitcoin
Contrary to our expectations, the price of Bitcoin had continued to fall and three days ago broke impulsively below our ascending trend line. Following the breakout, there had been limited interest to buy, which confirms that the move could continue to extend lower. We suspect the move will head towards the current yearly low, located at 5,873, a level reached on January 6th, on the Coinbase exchange.
Together with 5.500, it should form a strong support area, where we expect the move to stall. If the support zone will manage to hold, what could follow is a move on the way up, towards the broken ascending trend line.
The conditions do not look encouraging for bulls at this particular point in time. Is hard to anticipate the bottom, but current oversold conditions could make buyers think about jumping in and buy Bitcoin again.
Ripple
Despite the encouraging events that took place for Ripple, and by that we mean the high interest from banking institutions and other financial companies, Ripple had continued to slide, drawn lower by the overall negative sentiment we see in the entire cryptocurrency market. What's really discouraging for the bulls is the bearish breakout below 0.60 key support level that took place a few days ago. That communicates the bearish momentum is still at high points and we should see the price continuing to slide.
Given that the breakout took place, our mid-term projection sees the price going towards 0.25 support area, where buyers might be interested to enter again.
On the upside, we expect strong resistance around 0.60, which is now expected to act as a pivoting point for sellers. Only a new breakout above 0.60 could open more room towards 0.80 area.
Monero
We've talked about Monero in our previous weekly crypto analysis and mentioned about the dominant bearish sentiment. For the past week, the price action had been under pressure. Following the rejection off the 230 resistance level we saw last week, buyers were unable to generate at least a short leg, the sellers being more dominant.
Because of that, the price had reached again the 175 support level and together with the 155 support could form a nice demand zone, where a turn on the upside might be seen. The area held pretty nicely in the past and that scenario could take place again.
If that will be the case, a new leg up towards 230 key resistance level could begin to materialize and buyers could profit.