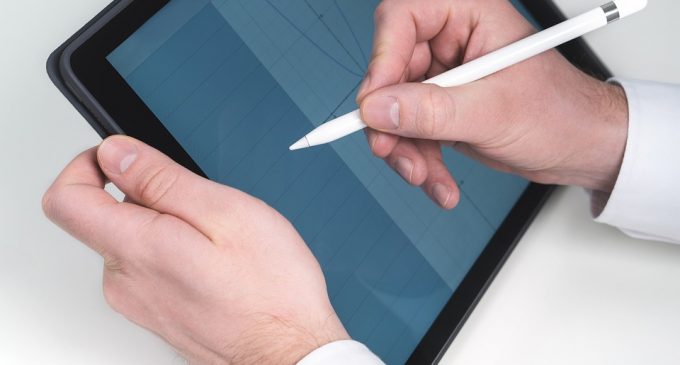 BTCUSD
For the past week, we saw very little activity in the Bitcoin price and the compression into a small range could signal a bigger move lies ahead. It's interesting to note that Bitcoin consolidated right around the $3526-$3,490 support area, which coincides with a swing point made back in November 2018.
Also, we can notice a classic impulsive vs. corrective move, which could indicate a bigger bull run might follow. As long as the bulls will defend the above-mentioned support area, we suspect there's a great chance for Bitcoin to pick up some steam. A break below support, on the other hand, will signal potential further weakness towards $3,200.
Since selling pressure is reduced and follows an impulsive move, we've changed our bias to slightly bullish and we expect Bitcoin to head higher, towards $3,800 or even $4,100 in the short to medium term.
ETHUSD
We've talked in our last weekly crypto analysis about a triangle formation and the sellers managed to break below it. As we have anticipated, the price moved lower and reached the $114 support and thus far, no breakout below took place.
In case the sellers will manage to do it, we expect the Ether price to continue to weaken towards the psychological and key support $100.
In $114 will hold, we could see a new leg up emerging, with the target around $131, where the 4h chart 200 simple moving average is also located. If Bitcoin will start to pick up steam, we expect Ether to follow through.
However, we must also mention that the price action on the downside had been more impulsive, which leaves Ether more vulnerable to further weakness.
XRPUSD
The price action still looks biased towards the sell side, as we see new lower lows and new lower highs. There no sign of strong bullish reaction at this time, so we expect XRP to edge lower, probably towards 28.5-27.7 cents key support area, where the 2018 low is also located.
XRP continues to be the second biggest cryptocurrency after Bitcoin, but given how the price is looking right now, Ether has a great chance of regaining its lost spot.
If the XRP bulls will start to drive the price higher, we think sellers are due to rejoin the bearish trend around 31.7 cents and 32.9 cents. Don't forget that we are still below the 4h chart 200 moving average and until we will see a break above it, sellers are the ones in control.
From our point of view, it is very unlikely the buyers will resume, as the structure is parabolic and in these situations, the likelihood of the price continuing in the same direction is pretty high.
Briefings about ICOs
Between February 1st -February 28th, Bright Network will hold its ICO. It aims to become a radical change in the way businesses are able to access financial services, using an open protocol and data marketplace powered by the blockchain technology.
On January 31st, Buying.com will end its ICO, as it attempts to become the first e-commerce platform that allows online stores and consumers to buy directly from manufacturers and distributors. It is a decentralized e-commerce platform that uses the power of the blockchain technology alongside other innovations.