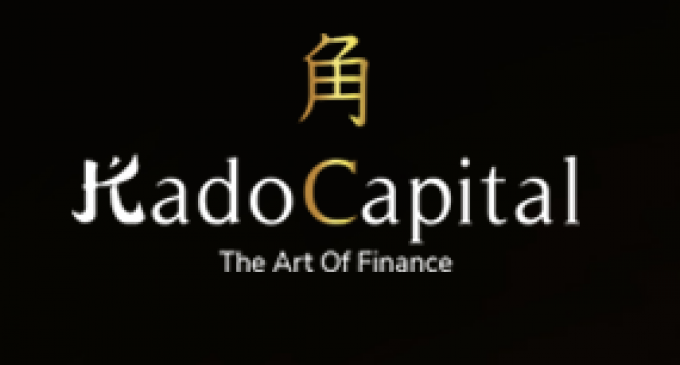 Company's highlights
Kadocapital is an up-and-coming crypto and Forex trading platform that is focused on offering its clients the best trading instruments and features for a large number of assets. Quick and easy trading is the motto of Kadocapital, as both beginner and experienced users can learn how to invest efficiently and professionally, within a regulated environment.
In order to help you decide whether or not Kadocapital is worth your time, we will present you with some of the platform's best features, including its assets, educational resources, support system, and many other benefits that anyone can take advantage of. Kadocapital's assets include Forex, commodities, indices, and shares.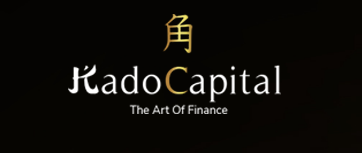 Trading platform
Probably the most important tool that we need to talk about when it comes to Kadocapital is the web-based trading platform that doesn't require downloading or installing, therefore saving you precious time. You can access it with any updated online browser as it is fast and with an intuitive interface that will make things a lot easier than you might have thought. You will also benefit from real-time trading view charts, asset alerts, and live support chat available 24/6.
Buy and sell operations are available instantly and directly on the platform as well as real-time prices and updates, the possibility to set limits, close and manage pending orders. You will be able to make deposits (which should be at least $250) directly from the platform and to manage any existing risks right away. Last but not least, all users will also benefit from professional technical and market analysis, regardless if you are a beginner or an experienced trader. The platform works for both Mac and Windows users.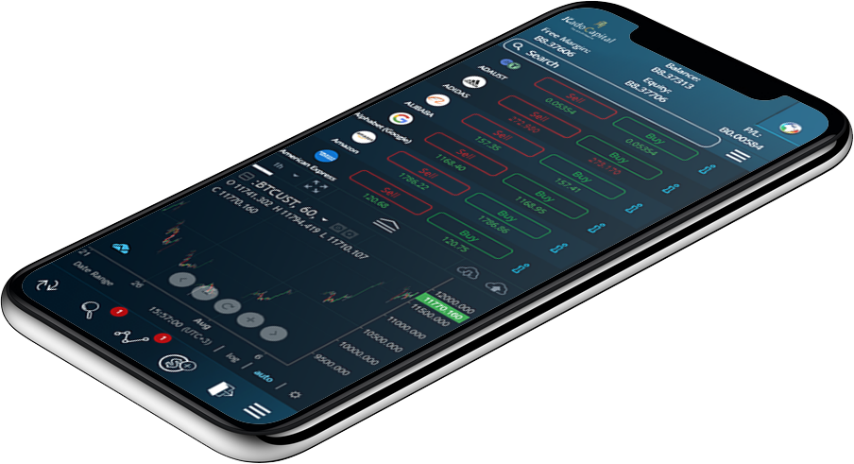 Kadocapital also offers its clients a user-friendly and quick mobile trading app that you can use to trade and invest on the go, with just a stable internet connection. Optimized for the Android and iOS operating systems, the app also works on tablets. Moreover, it offers you real-time loss and profit data, interactive currency charts, as well as the ability to open and close positions on the go.
Account types
Before choosing Kadocapital, you should know that there are six main account types that you can choose from Basic, Silver, Gold, Platinum, VIP, or Algo Fund. Each of them has its own special features but the most important thing is that regardless of your choice, you will still benefit from more than 800 crypto pairs and ICOs, unlimited access to daily market news, variable spreads starting from 0.1 pip, access to the aforementioned live chat support, professional account leverage of 1:400, and unlimited access to all available trading platforms.
You can make deposits using your credit/debit card with USD, GBP, EUR, BTC, USDT, or ETH or using cryptocurrency. Kadocapital strongly recommends starting with a $1.000 deposit to be able to fully enjoy what the platform has to offer.
Special features
One of the most interesting features of Kadocapital is its highly-advanced and professional support system which is available 24/6. You can chat with a professional that will guide you every step of the way via an online chat, phone, or e-mail. Moreover, regardless of what type of account you choose, you can benefit from a 1 on 1 training with an expert in the domain so you can learn all the small tips and tricks of crypto trading.
Besides that, the Kadocapital terms and conditions page as well as their AML, CFT, and KYC policy are fully transparent and available on the website so all clients can enjoy trading safely. You will stay informed at all times concerning both the advantages and the potential risks involved with crypto trading.


Summary
All in all, it should be crystal clear by now that Kadocapital strives to offer one of the best user experiences out there when it comes to trading and investing. The fact that they are so transparent with their rules and risks, as well as their dedication to always be there for their clients, thanks to that 24/6 support system makes them a reliable partner in your trading activities.
Besides that, it's important to be aware of the fact that Kadocapital comes with both a web-based platform and a mobile trading app that can certainly help you, especially if you are traveling a lot and want to always be updated and keep on trading, even on the go.
The multitude of accounts that you can choose from makes it easier for a beginner to learn all the secrets of this domain and for an experienced trader to gain even more knowledge and use their abilities in an efficient and profitable way. So, in case you are on the lookout for a reliable and trustworthy crypto trading platform that's not too difficult to grasp nor too simplistic, Kadocapital might just be your newest ally.