About the broker
Epicinvest24 is an online brokerage firm providing an intuitive multi-asset platform with full-featured functionality. It's a solution for people interested in trading financial markets backed by modern conditions.
Also, this looks like a supportive brand, considering customers have access to so many resources. Making accurate decisions at a time when geopolitical tensions are on the rise is not easy. As a trader, you should take advantage of all the available tools, so let's see what Epicinvest24 can provide. 

Markets
You can trade FX benefiting from zero commissions, low spreads leverage and trading tools. Epicinvest24 covers tens of currency pairs, offering diversification even within the currencies market.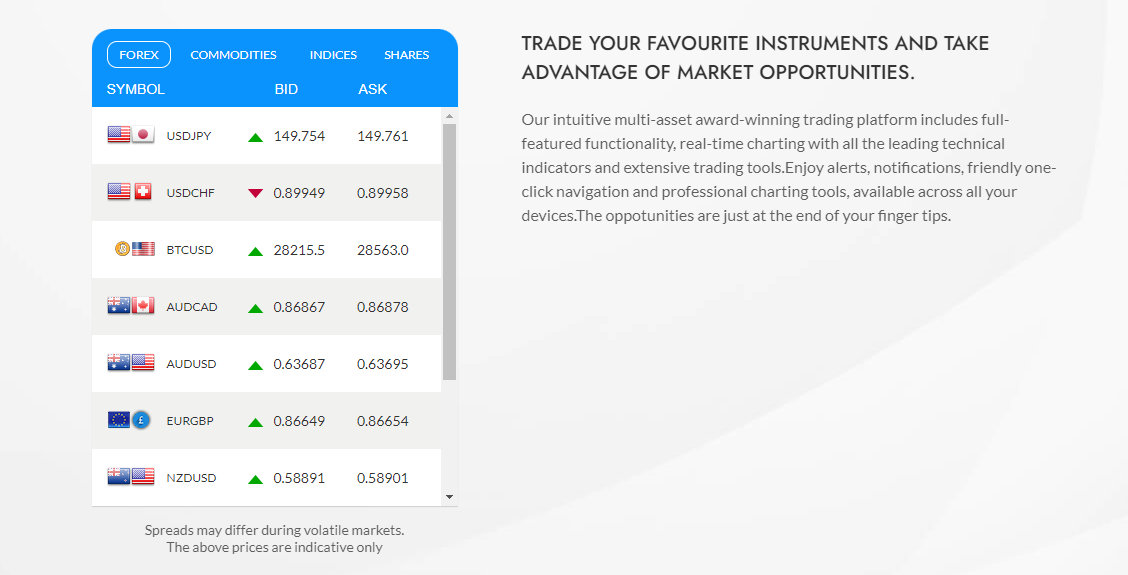 Stocks are an important part of the offer since there's coverage for popular companies worldwide. You should keep in mind that these are CFD instruments, allowing you to buy or sell short, depending on market conditions.
Indices, ETFs, commodities and cryptocurrencies further enhance your ability to build a diversified portfolio. If you want to stay focused on a narrow list of assets, that's also possible and when the time has come to change the instruments, you have plenty of alternatives. 
Traders working with Epicinvest24 access the markets using a platform built in-house. It's operated via a browser on any internet-compatible device. Friendly user interface, popular analysis tools, risk management and multiple order types are some of the main platform features. 
Account types
This can be regarded as a broker for the wider public thanks to the account types offer. Bronze, Silver, Gold, Platinum and Elite are part of the list, creating a framework for traders interested in various trading conditions. 
Bronze and Silver are placed in the affordability camp because you need less capital to trade. Epicinvest24 allows even those with limited funding to trade. Keep in mind that for deposits up to 10,000 EUR, you'll qualify for Bronze.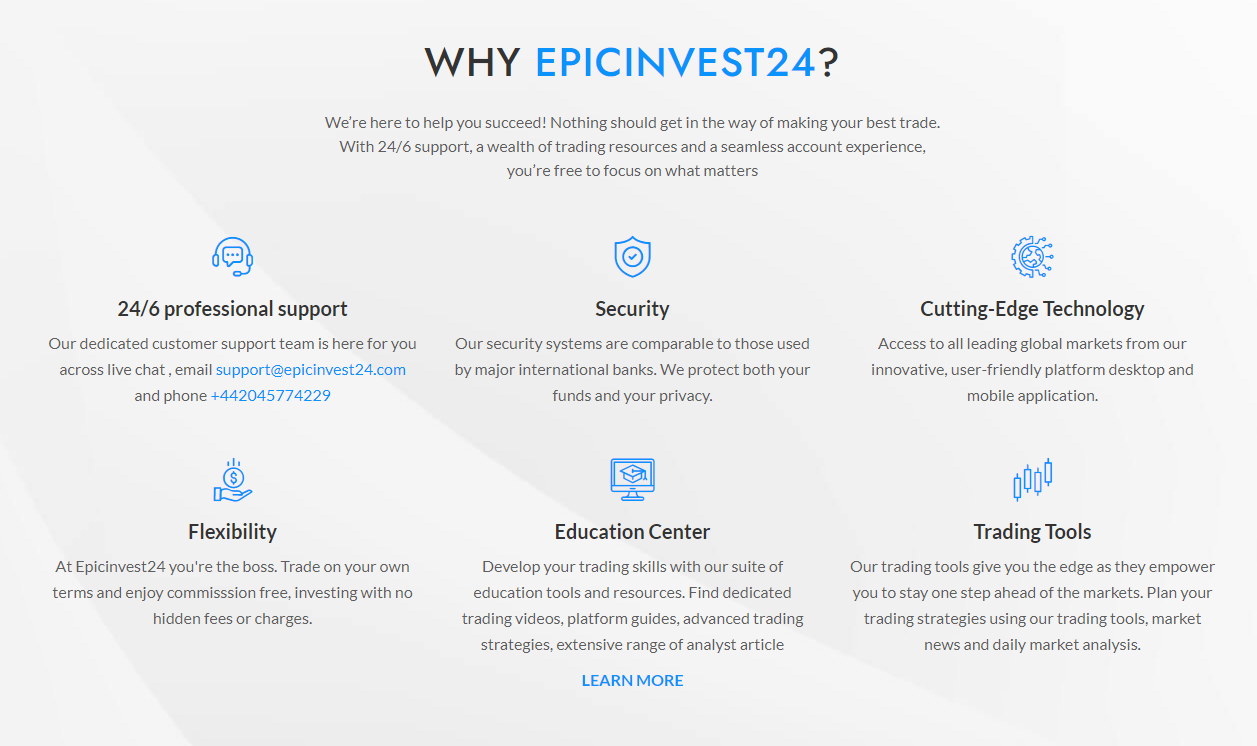 Access to the education center, customer support, daily market reviews, PRO webinars, price alerts, personalized trading strategies and 1-on-1 trading trainers are among the features available. 
Education center 
Some of the people interested in trading also want to learn about the markets. In such circumstances, if the broker provides access to insightful education, things are even better. With Epicinvest24 there is a comprehensive Education Center packed with content on various trading topics like:
Trading terms

Advanced lessons

Economics

Social trading

Trading strategies

Trading tools
At first glance, it looks like these resources are meant especially for beginners and intermediate traders. This reaffirms the brand's commitment to make trading accessible to a wider audience, even those with no financial background.
Summary 
Epicinvest24 has a trading offer that meets current requirements. The company relies on a team with 10+ years of experience in finance and that means they know what traders need when engaging in the markets. Also, the brand's mission is to expand its technology and offer the very best in terms of trading conditions. If these things seem OK for you, there are plenty of other details you can find about the offer at epicinvest24.net.