About Primefinan X
Primefinan X is a new online trading brand claiming to act as a gateway to the financial markets. It designed an offer that incorporates seamless order execution, 24/5 market access and diversification, all of which are key features when engaging in this industry. 
It seems like the company caters to traders living worldwide. However, some restrictions might apply. US residents and people with tax obligations in the United States, for example, can't sign up with Primefinan X due to local regulation. Despite this, there's a broad audience that is eligible to trade with this brand, so our Primefinan X review will try to help them decide whether or not this is the right broker for them. 

Products
One of the features that stand out at first glance is the ability to choose from a variety of trading products. Traders today have various goals and strategies and that's why they don't all search for the same asset access. That's ok, though, because with Primefinan X you get to choose from forex, commodities, crypto and indices, all of which are popular instruments.
Additionally, you have the opportunity to learn how to buy stocks, because stock CFDs are a dominant factor in the asset index. All in all, it's possible to say that Primefinan X ensured ample diversification capabilities. Flexible margin and spreads are also granted, so we can definitely say that this broker passes our first test.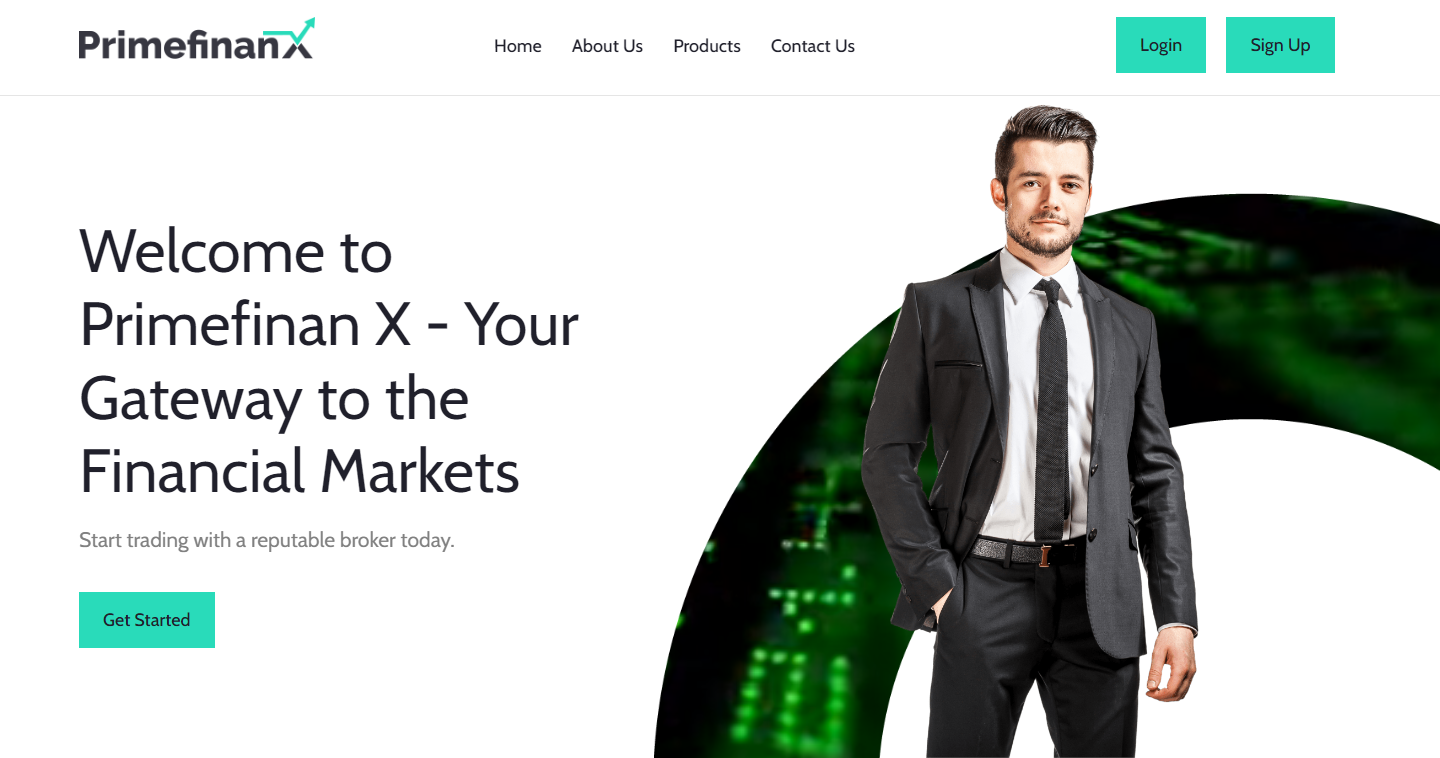 Cutting-edge technology
The platform employed by the broker leverages the latest trading technologies and ensures a smooth experience in the markets. Fast order processing and security create a proper framework where you can deploy your strategies and allocate capital based on your will. 
Holding a competitive edge is key, so brokerage houses are constantly looking to improve their infrastructure. In this case, the platform incorporates advanced charting, multiple order types, risk management tools and other customization features. Multi-device compatibility is part of the equation as well, meaning you can trade from any location.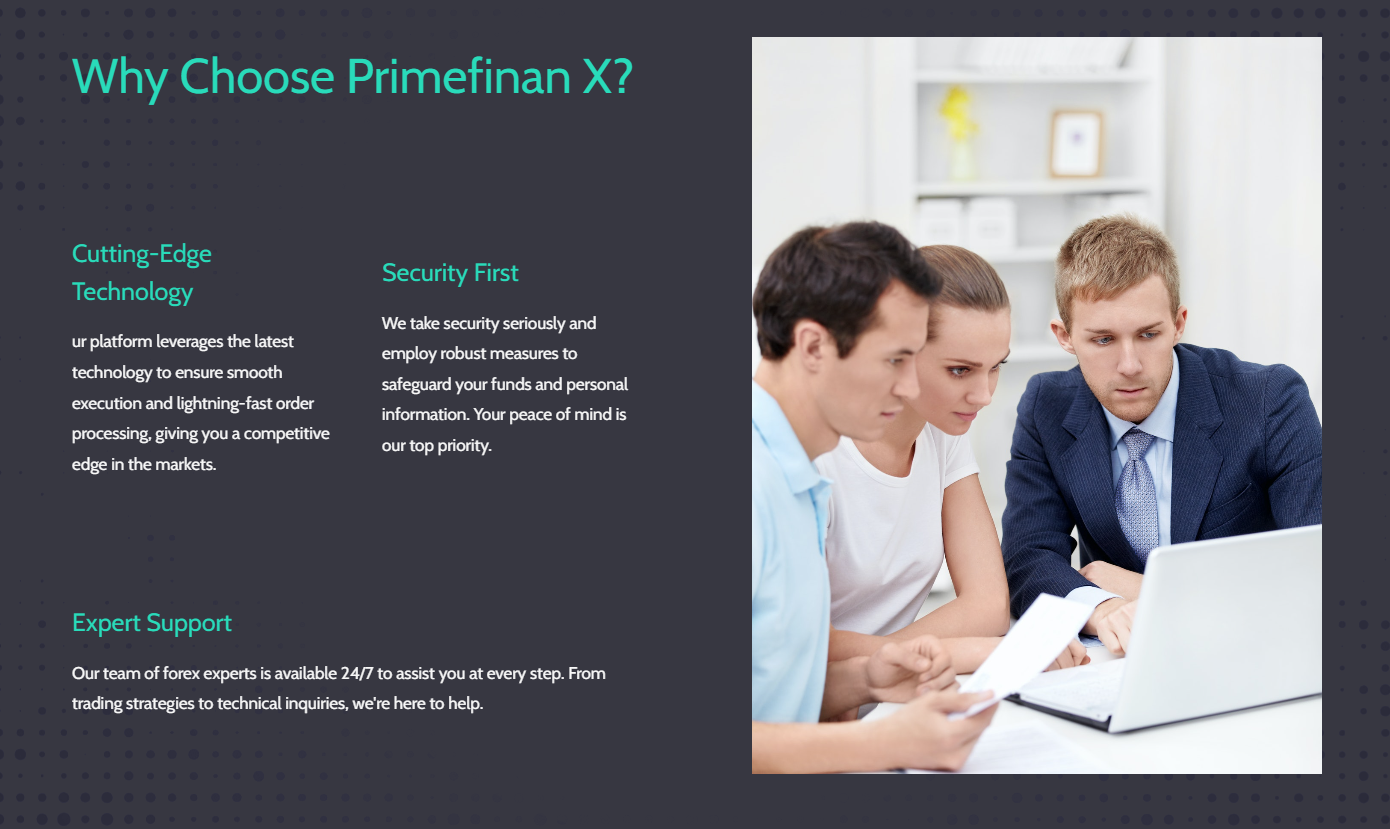 Expert customer support
Primefinan X claims to have a team of forex experts available 24/7 to assist customers at every step. Whether it's about account opening, trading conditions, or other technical issues that might arise along the way, the agents can provide tailored guidance. We checked that out, and they are indeed available 24/7 – that's quite impressive.
You can use the email address support@primefinanx.com or the contact form available on the broker's website to submit your inquiries. It doesn't matter if you are a beginner or a seasoned trader. They will know how to provide the right type of assistance. 
Conclusion
Summing up, Primefinan X provides access to popular financial markets using a single standard account. All traders are treated equally and that's an edge for those who are only able to start trading with limited funding. Alongside accessibility, the broker promises advanced trading technologies, security and tailored support.
These trading benefits should be part of any trading offer today, but sadly a lot of other brands in the industry do not adhere to this standard. That's why it is good to see that Primefinan X keeps things simple and intuitive, with a goal is to address the needs of the broad audience of its clients, not just a narrow niche.