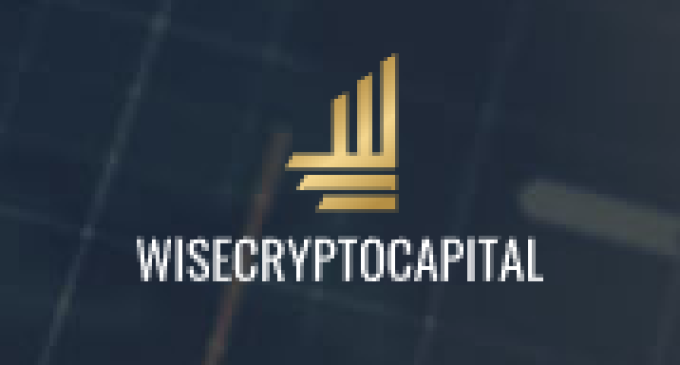 Company highlights
Although it is a relatively-new trading brand, WiseCryptoCapital claims to offer advanced crypto trading for its users. This broker has certainly managed to diligently design a customer-friendly trading platform, that can be used by beginners and experts alike.
Customizable trading tools and educational material about the markets are just two things that every trader needs today, and at first glance, this brand stands up to the task. Opening an account with WiseCryptoCapital looks relatively fast and the trading benefits are promising, so we decided to dig deeper into their offering to see if it's worth your time.
Cryptocurrency trading benefits
One of the most important things for those who are interested in crypto is to have access to as many different tokens as possible. With WiseCryptoCapital, that box is ticked, and you can buy/sell popular instruments such as BTCUSD, ETHUSD, XRPUSD, and plenty of others.
Trading on margin is possible, but you need to pick an account type first. Leverage can fluctuate between 1:100 and 1:1000 (depending on your account). Of course, it's also worth noting that you need to consider what asset class you want to trade. WiseCryptoCapital covers currency pairs, shares, indices, and commodities, on top of crypto.
Educational features
In case you are new to online trading, a proper introduction to this world can take you a long way. WiseCryptoCapital grants access to educational features like Ebooks, training courses, webinars, seminars, and market analysis features, all of which are meant to help people understand what's happening across the financial spectrum.
Only with a deep understanding and a well-rounded trading plan, can traders enjoy positive results. This is an endeavor where learning never stops, so a broker focused on educating its audience is definitely one worth considering.
Keep in mind that with WiseCryptoCapital there are 6 account types, each with a specific deposit requirement, and a preset list of benefits associated. Based on your pick, the broker rewards you with premium trading features.
A simple platform to use?
WebTrader is the proprietary software introduced by WiseCryptoCapital, designed to facilitate access to the market from any type of device. To log into the platform all you need is a browser and your credentials.
Let's emphasize this: You do NOT need to install anything, and NO advanced hardware is required. A lightweight platform means you can trade from any device, so as not to miss any major market event. WebTrader excels in terms of several features, such as:
Advanced charting
Multiple technical analysis tools
Risk management
Account management
Different order types
This looks like a platform that is easy to master. Seasoned traders, who have been trading for several years, will also be satisfied with it, considering it grants you the freedom to easily apply all types of trading strategies.
Summary
WiseCryptoCapital seems to be on top of the latest trends, such as crypto trading, while blending them with traditional financial markets. Customers are sharing positive feedback about the broker, which is another positive sign to note. Traders can open an account with little funding and test live conditions with very limited capital at risk, and that is another big plus.