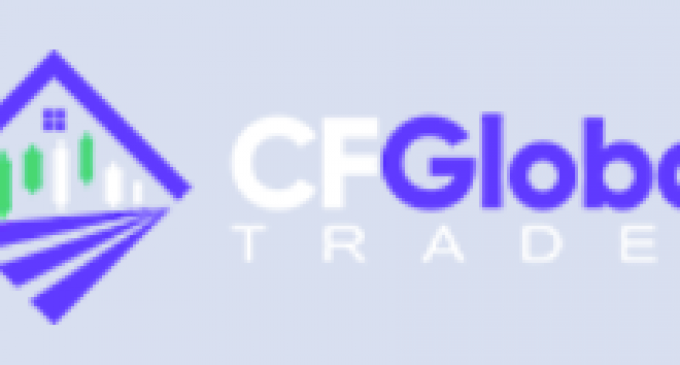 Company's Highlights
CFGlobal Trader is an all-in-one cryptocurrency trading solution, developed with the sole purpose of enabling broader public access, to the innovative world of cryptocurrencies. Fully secured and packed with trading features, this brand does not make any concessions when it comes to complying with the highest standards in the industry, which is why we've decided to review its services.
The recent volatility spike in the price of cryptocurrency should be a strong enough reason to consider crypto trading, as compared to buying via exchange platforms.
Cryptocurrency Instruments
Most of the traders are frustrated by the lack of interest coming from the brokerage side when it comes to covering cryptocurrency instruments. CFGlobal Trader is located on the opposite side of the spectrum, since it currently offers more than 250 crypto pairs, meaning ample diversification capabilities.
Focusing solely on BTC, ETH, LTC, or XRP will mean losing plenty of trading opportunities in other altcoins like Polkadot, EOS, DASH, Cardano, or Neo. Nobody knows which project will come out on top, as the global ranking is constantly changing.
CFGlobal Trader wants customers to be fully prepared for anything that might happen, and only with a very generous crypto asset list should it manage to achieve this goal.
CFGlobal Trader Platform
In tandem with the rich asset coverage, CFGlobal Trader has also developed a proprietary platform, one that can fit the world of cryptocurrencies. This technologically upgraded solution, comes with an advanced charting, multi-device compatibility, risk management tools, and a friendly user interface, given the brand wants to welcome any person interested in crypto, not just professionals.
On a PC, laptop, mobile, or smartphone, the platform runs smoothly, offering full control over a trading account and the ability to adapt to changing market circumstances.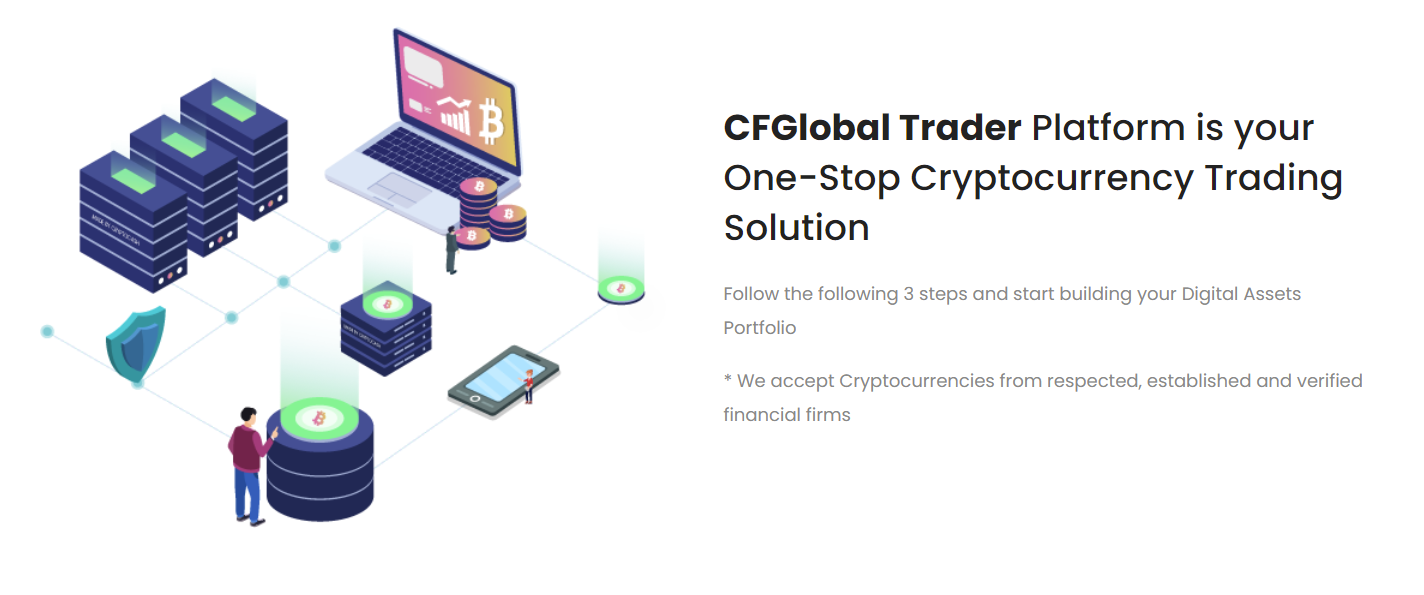 Opening an Account with CFGlobal Trader
Convenience is the key for the CFGlobal Trader, and opening an account shouldn't be an issue for anybody. There is only a standard account incorporating all trading benefits and not requiring a large initial deposit.
Cryptocurrency trading should be an activity available for everyone, not just for a few, based on the brand's vision and that is why all account management operations can be performed intuitively. For more information regarding the services, there is the CFGlobal Trader customer support available, as the company relies on a team of dedicated professionals.

Pros
CFGlobal Trader is focused on the cryptocurrency market

The platform can be used on any type of device

Multiple payment options supported
Cons
CFGlobal Trader does not cover multiple trading platforms

No educational resources available on the website
Summary
Now that the cryptocurrency market conditions are favorable for trading services, CFGlobal Trader comes at the right time with a tailored offer. A trading account with this provider, means the ability to get involved in 250+ crypto pairs, something we did not see until now. This is a highly competitive trading platform and that can only transpire into better conditions for the end-user.