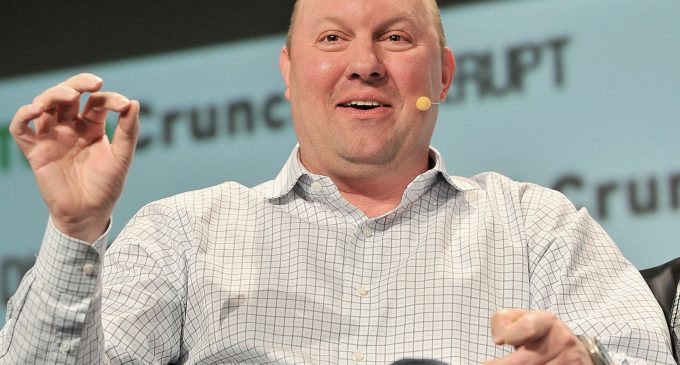 Andreessen Horowitz has launched its new US$4.5-billion cryptocurrency fund this week. This initiative is the venture capital firm's largest to date. 
We are interested in learning about this news today regarding Andreessen Horowitz's new cryptocurrency fund and sharing it with our followers. 
We think it will enable them to discover this company demonstrating that there are still upbeat entities investing and taking risks in the crypto-asset space despite the present dramatic market crash. 
Based on the report posted online by global business publication the Financial Times, Andreessen Horowitz's intent to launch its new US$4.5-billion cryptocurrency fund materialized in media reports last January.
During that time, other venture capital establishments increasingly piled into virtual currency amid a frenzy in the markets over surging prices and blockchain technology's new applications like non-fungible tokens or NFTs labeled the "Web3" movement.
Andreessen Horowitz's new US$4.5-billion cryptocurrency fund focuses on digital assets in spite of the current market downturn. 
This fourth and largest fund from the Silicon Valley-based venture capital firm concentrates on virtual currency investments. It takes the company's total investment into the crypto-asset space to over US$7.6 billion.
Andreessen Horowitz, or "a16z," confirmed yesterday, Wednesday, May 25, that it would allocate US$3 billion to venture investments and will earmark the remaining US$1.5 billion to seed investments.
Chris Dixon remarked that their group, which Ben Horowitz and Marc Andreessen founded in Silicon Valley in California in 2009, believes the cryptocurrency space is reaching a new "golden era."
This managing partner and founder of Andreessen Horowitz's cryptocurrency unit said that this event is despite the current "crypto winter" in which new talent, community knowledge, and viable infrastructure spur fast innovation. 
Dixon added that they at Andreessen Horowitz believe blockchains would power the subsequent major computing cycle. Thus, he pointed out that they had decided to launch their largest cryptocurrency fund. 
Dixon and other Web3 advocates usually seek to wield distributed ledger technology, giving users more ownership and control over their data. They also seek to disintermediate the Big Tech entities that monetize data as their advertisement-based business models' component.
These groups have usually been venture capital funding recipients in the past. Dixon relayed that Andreessen Horowitz targets startups of all stages in areas like non-fungible token or NFT communities, decentralized finance, and creator monetization.
These firms also consist of those in areas like decentralized autonomous organizations or DAOs, which aim to be governed by code and decentralized social media. We think Andreessen Horowitz's new US$4.5-billion fund, which is its largest wager yet on blockchain technology's future, is a laudable effort.
We appreciate this company's support for the crypto-asset space. Andreessen Horowitz believes in cryptocurrencies' power, even if the latter's speculative boom soured lately, leading to the present meltdown, and recent interest rate rises prompted investors to flee the global financial markets' riskiest corners.
We are on the same page as this venture capital firm. We believe the unavoidable inconveniences we are encountering lately in the cryptocurrency field are just temporary "growing pains" or challenges the space is experiencing as it moves away from its early stages.
Like Andreessen Horowitz, we also think the cryptocurrency realm is maturing and reaching its "golden era."