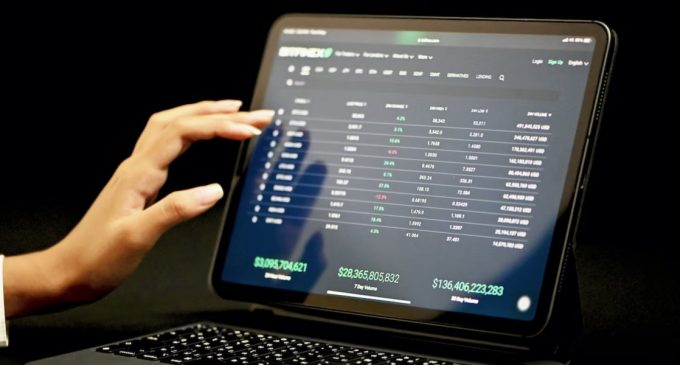 BTCUSD (Coinbase)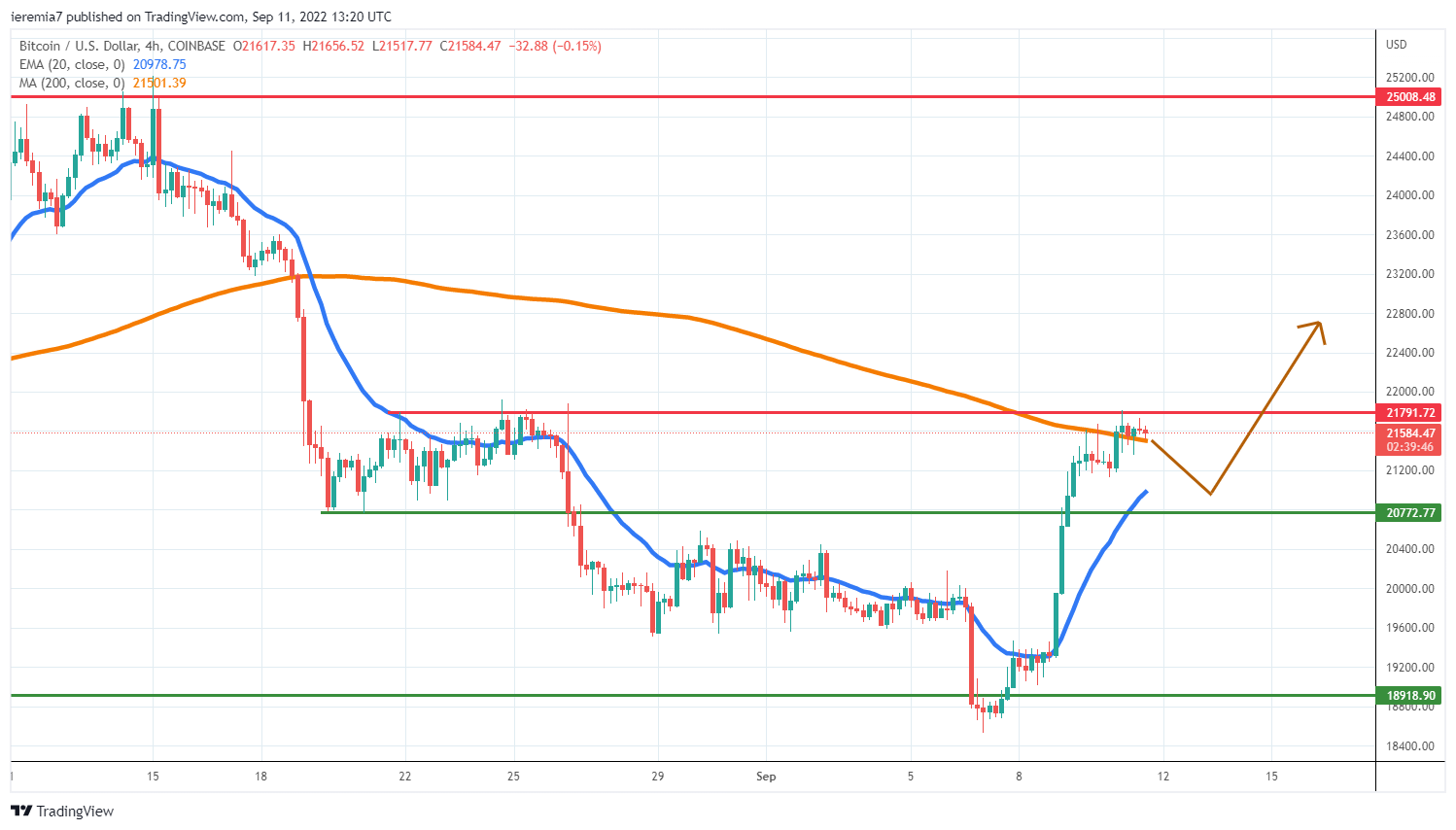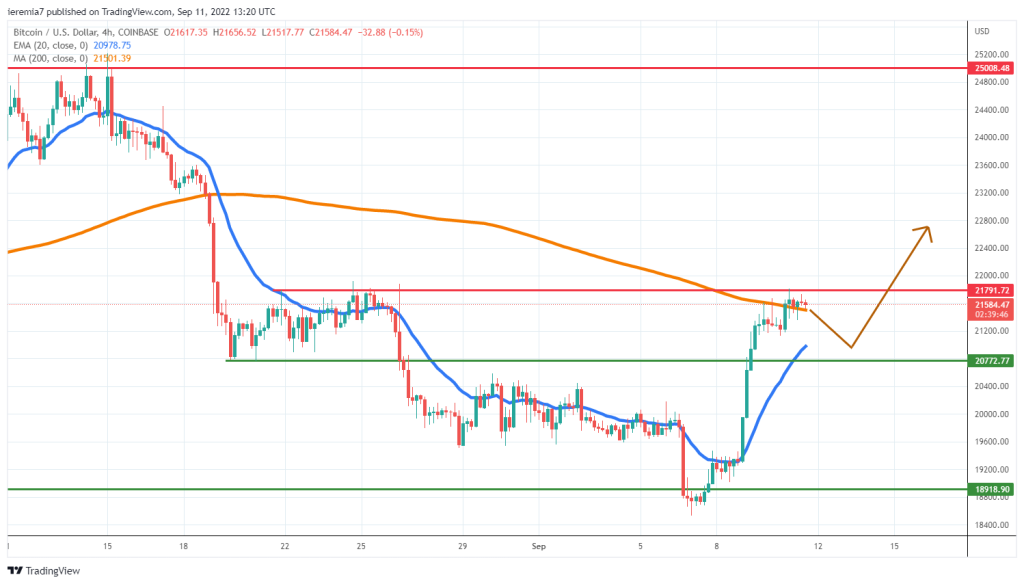 Bitcoin reached the $19,000 area as we've expected last week but once that happened, an impulsive rally started to unfold. By the time of writing, buyers managed to push the price towards $21,700, a key resistance and a potential neckline for an inverted head-and-shoulders pattern.
If that's the case, we could see BTC weaken a bit at the beginning of next week, but the downside needs to be capped at around $20,700, so the pattern remains valid. In this scenario, there's scope for more solid gains and our prediction is tilting towards a retest of $25,000, a level not seen since mid-August. Of course, it's possible that buyers can continue to push higher from the current point, without any sign of weakness.
The bearish scenario implies Bitcoin breaking impulsively below $20,000, a key psychological area. Then, $19,600 and $19,000 will represent other challenging levels for sellers. Since the ECB meeting took place and now that the FED governs are in the blackout period, markets have a green light for risk takers, something already visible in currencies and stocks, as well.
ETHUSD (Kraken)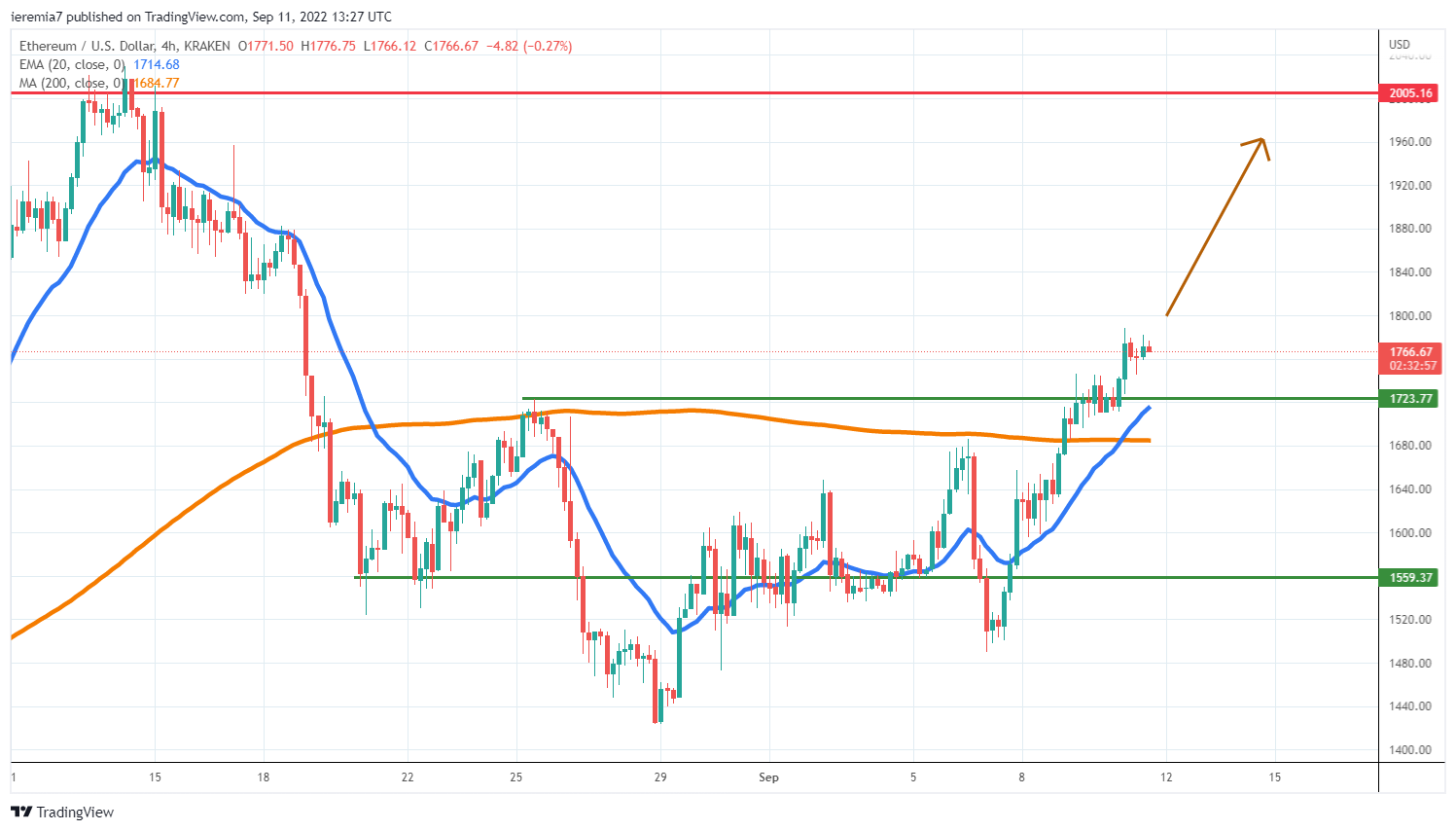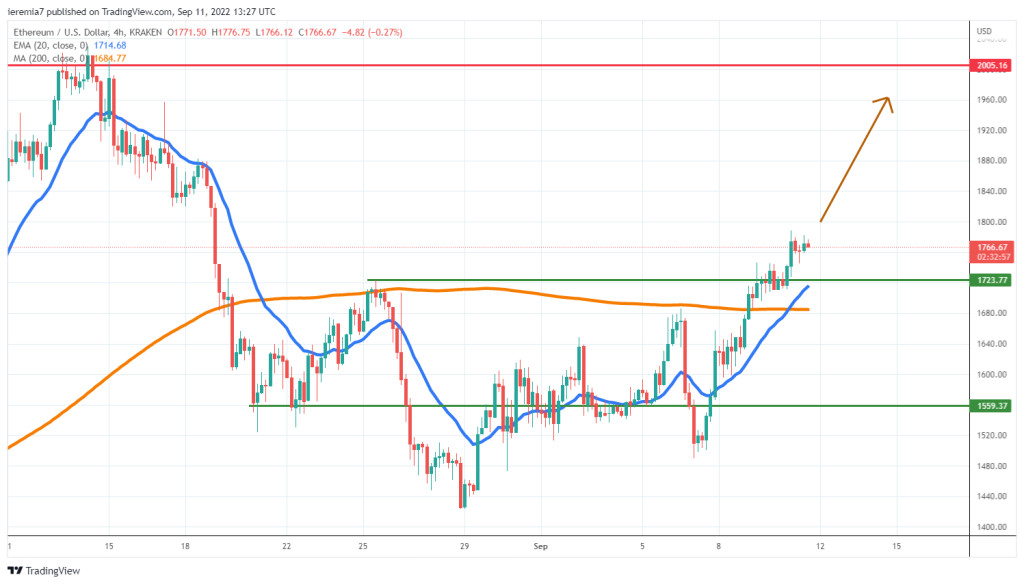 Ethereum's transition to a blockchain based on Proof-of-Stake is about to occur in 3 days, which explains the elevated price volatility. ETH dipped impulsively from $1,680 to $1,500 but managed to find strong buyers and now it trades close to this week's highs.
Breaking above $1,700 represents a favorable technical development, suggesting there is interest in the token. With that being the case, as long as there won't be a new risk-aversion trigger, we suspect Ether is set for a continuation higher. The most notable area to watch is $2,000, where sellers started to hold the upper hand in August.
Either the 20 EMA or the 200 SMA on the 4h chart are critical support levels to watch. Only if the price breaks below them and stays there, should traders change their outlook to bearish. Same as BTC, the ground is more favorable for bulls once again.
STRUSDT (Poloniex)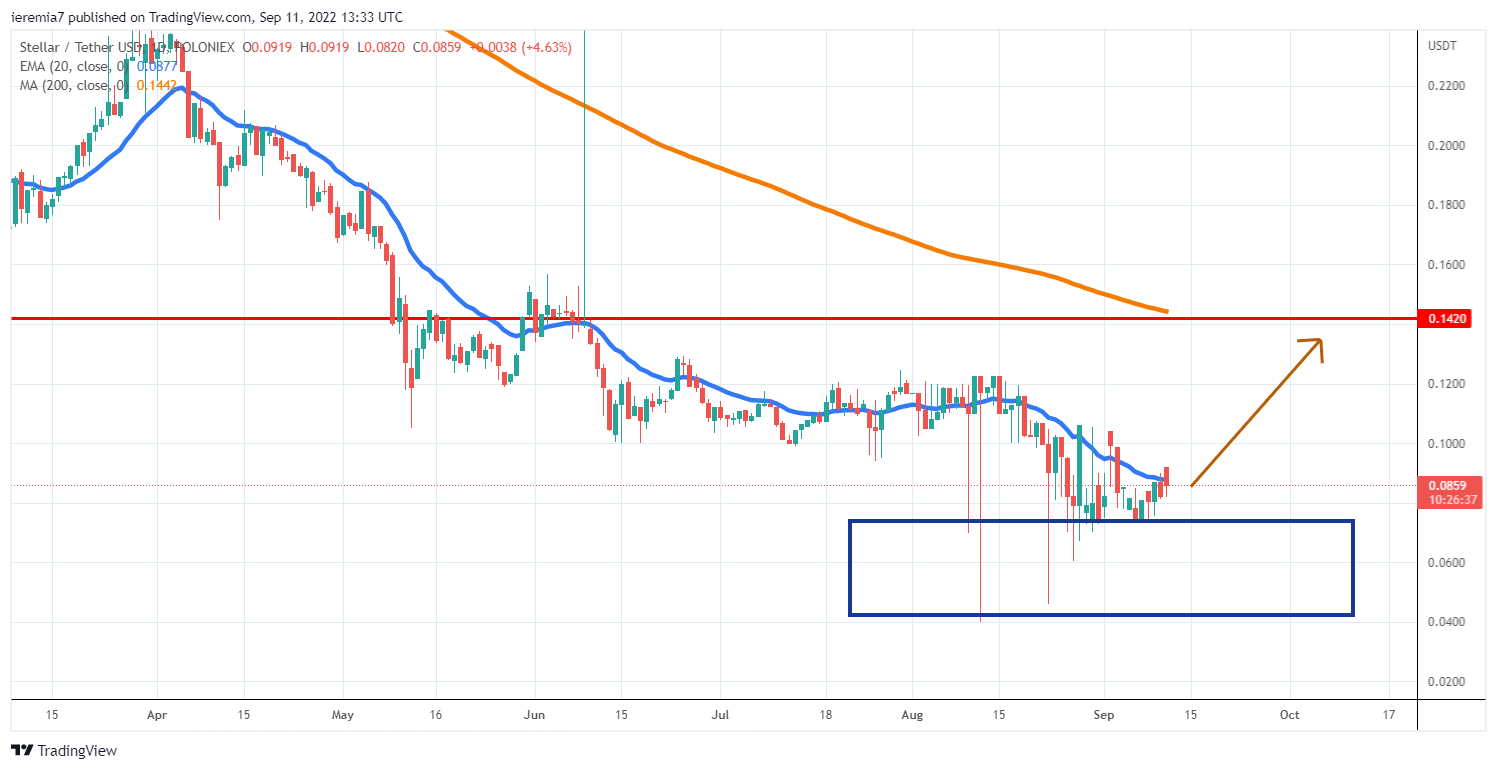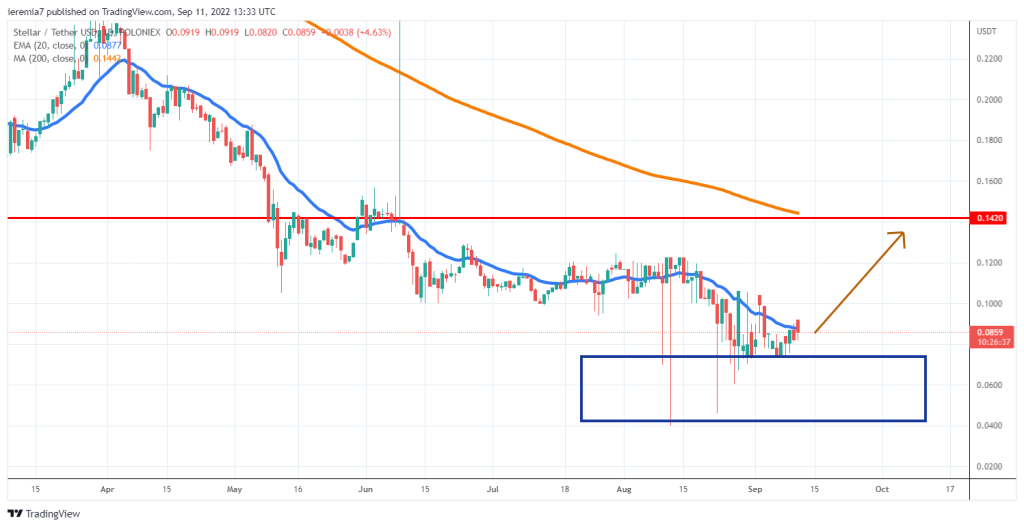 Stellar has been a token ignored by the broader market participants yet the technical developments on the daily chart are telling. After a few weeks of volatile performance, things are beginning to settle and buyers might be the ones favored.
We can see some large rejections on the daily chart, each time STR reached the area between 7 and 5 cents. This market-generated information shows that there were strong buyers and such a heavy interest might act as a catalyst for a continuation higher.
With that being the case, we expect Stellar to move up towards 14 cents, where the daily 200 SMA could act as resistance. Breaking above means 20 cents should be the next target to watch.
Dips inside the support area highlighted in blue are buying opportunities unless the entire market starts to head south impulsively. The probabilities are in favor of the bulls and the most likely scenario is to see Stellar continuing to move up next week.