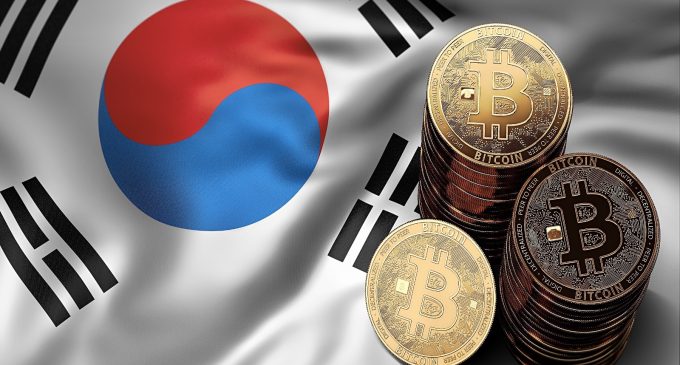 South Korea is becoming more open to cryptocurrency adoption. This development happens as local newspaper NewsPim affirmed yesterday, Monday, August 22, 2022 that seven of the East Asian country's largest brokerages intend to begin operating cryptocurrency exchanges next year.
We feel quite delighted to read this news about major South Korean companies planning to commence their virtual currency exchanges in 2023.
We think our readers, who are cryptocurrency supporters, will also appreciate learning about this latest development in the global virtual asset space, so we are sharing it on our website.
According to the news report posted online by CoinDesk, a website delivering the latest news and analysis on Bitcoin and the virtual currency market, South Korean authorities had attempted to regulate the burgeoning crypto-asset industry under former President Moon Jae-In.
They required cryptocurrency exchanges to register in a rigorous procedure. Additionally, South Korean authorities have become stricter lately due to the TerraUSD collapse.
They raided virtual currency exchanges and flagged other operators for not properly registering. Nevertheless, South Korea has a new leader in the person of President Yoon Suk-Yeol, who took office last May.
He promised to be more friendly to the virtual currency sector and nurture new cryptocurrency projects.
NewsPim wrote that Yoon's easing of cryptocurrency regulations is aligned with the huge conventional companies looking to enter the virtual asset industry.
The announcement identified two of them as Mirae Asset Securities and Samsung Securities. These two large domestic growth firms are among those that commenced the licensing procedure with the financial authorities, which will end by this year's second half.
The preliminary approval would permit Mirae Asset Securities, Samsung Securities, and the other five corporations to establish and run their virtual asset exchanges.
Samsung Securities is presently researching how to best enter the cryptocurrency ecosystems and blockchain-based security token business.
This brokerage firm tried to source sufficient manpower at the end of last year to launch a security token trading platform's creation and operation with blockchain smart contracts development.
Nonetheless, Samsung Securities was ultimately unable to find staff to build a cryptocurrency trading platform at that time.
Meanwhile, Mirae Asset Securities is the largest investment banking institution by market capitalization in South Korea. It has US$648 billion in assets under management at the time of writing this report.
Mirae Asset Securities is among the seven corporations preparing a crypto-asset business by establishing a subsidiary under Mirae Asset Consulting.
The latter is an affiliated firm to operate the virtual currency exchange. Mirae Asset Securities' management cited that they are recruiting development and research personnel for various cryptocurrencies, including non-fungible tokens, Ethereum, and Bitcoin.
They also relayed that they seek to onboard technical staff for research and development related to various blockchain-based platforms.
We feel glad about South Korea's major companies planning to open their virtual currency exchanges domestically this coming 2023.
We think the TerraUSD meltdown and the ongoing "cryptocurrency winter" did not stop these leading firms from entering the cryptocurrency market.
We have always emphasized and believed that cryptocurrencies are a key component of the global financial system's future.
Hence, we think more corporations will follow suit, opening their cryptocurrency exchanges, and we believe this trend will continue in South Korea and worldwide.