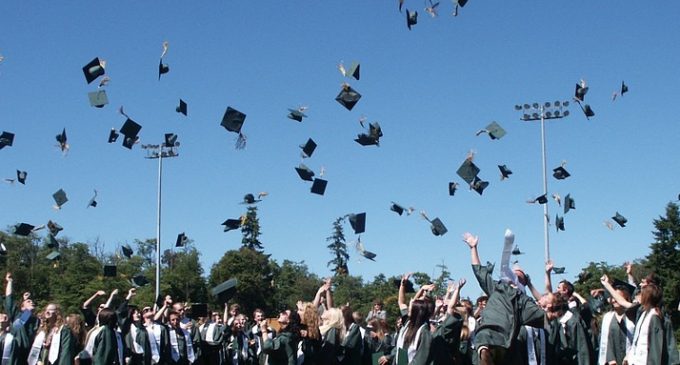 As Bitcoin grows in popularity, it becomes a strong subject for study. That is why we are beginning to see universities around the globe starting to include courses related to Bitcoin, Ethereum, cryptocurrencies, blockchain, initial coin offerings, smart contracts and other related subjects.
In this article, we will discuss the universities that offer such courses and see what students can learn there about digital assets.
The Autonomous University of Madrid
A public university located in Spain's capital city is among the few that offer courses related to Bitcoin. Starting from July 18th to July 20th, students can attend a short course entitled "Blockchain: from cryptocurrencies to business networks".
According to the course description, in this course, the students will be able to find in-depth information about the Bitcoin blockchain, with an "eminently practical approach". The course will also discuss the limitations of the blockchain and "the problems it poses regarding the intelligent management of records and their authorship". Also, as a solution to these problems, Ethereum and Hyperledger will be subjects discussed in the same course.
The European University of Madrid
This time a private university from Spain's capital comes with a more ambitious plan and wants to offer a 6-month postgraduate diploma in Bitcoin and blockchain, as it had been reported by bitcoin.com.
Six modules will be included in the course as follows:
Blockchain technology;
Basics of Bitcoin;
Security and investigation of the blockchain;
Regulation related to cryptocurrencies;
Blockchain innovation;
Project development.
According to the university, "When you finish the course you will be able to analyze in a critical way the technical and legal viability of solutions based on blockchain technologies and to develop integral projects related to cryptocurrency. You will be a professional in the technology sector capable of identifying innovative opportunities beyond the conventional use of technology, adding value to any company in the ICT or financial sector."
Instituto Tecnologico de Buenos Aires
This time we move to Argentina, where another private university will offer a diploma course that will run between July 11th and September 26th. The course will be entitled "Cryptoeconomics: blockchain intelligent contracts and cryptocurrencies". According to the institution, it is a course designed for inexperienced people who want to learn from scratch the basics of the industry.
To conclude, these are three universities that begun to conduct courses related to cryptocurrencies. We hope more will come with time and contribute to the education of people.