MGC Logic Review
Information about the company
MGC Logic is a professional crypto trading broker, owned and operated by New Olympia Inc, which provides a sophisticated solution for many traders around the world. It is a leading and trusted cryptocurrency trading platform, dedicated to providing nothing but premium-quality online trading tools.

The company offers to its clients a highly customizable and tailor-made solution to cryptocurrency trading, no matter of prior experience or knowledge. With a focus on providing the best trading features, good customer support, educational material, and a safe environment, MGC Logic is an option worth considering by all cryptocurrency traders.
Innovative trading platform
Considering that the cryptocurrency market is one of the most challenging markets in the world, MGC Logic had developed its own web platform, aimed at offering the best cryptocurrency trading experience.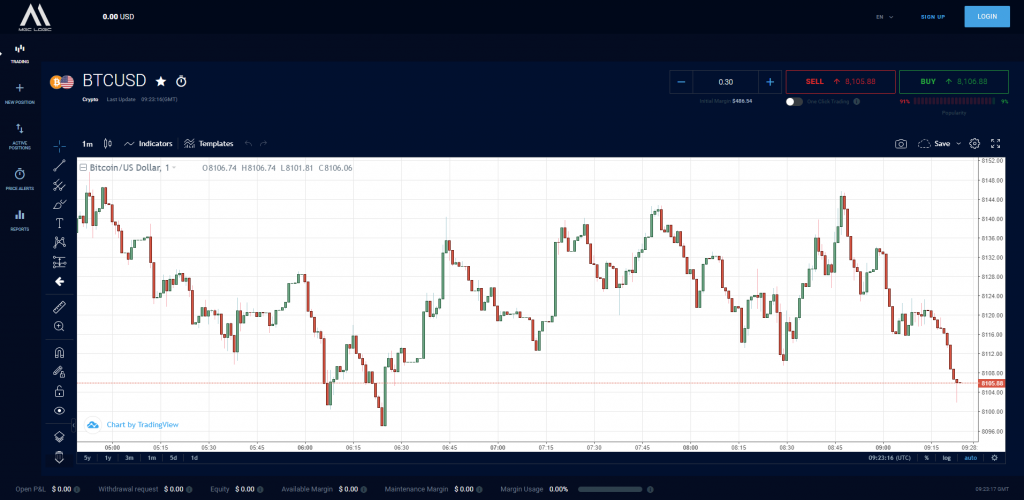 Available on desktop as well as on any mobile device supporting a browser, the platform offers access to 32 cryptocurrency pairs. Fiat pairs that include US dollar, Euro, and Australian Dollar make it easy to switch from crypto to fiat and vice-versa with ease. Crypto-to-crypto pairs enable clients to move from one token to another, without having to exchange to fiat first.
Price alerts, reports, one-click trading, instrument popularity feature, margin trading, stop loss and take profit, are just a few of the features incorporated into the MGC Logic platform.
Account types
Any person can open a Basic account with MGC Logic for as little as €250. Even with the most basic account, clients will get access to Pro webinars, daily market review, educational center, and 24/6 support services.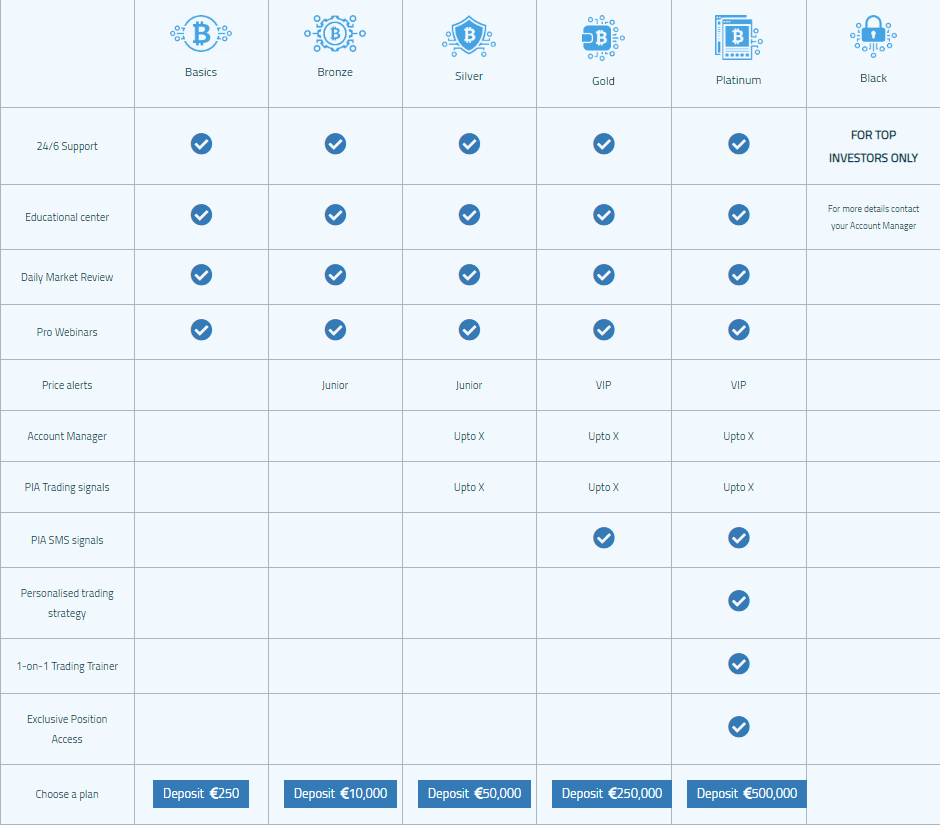 Clients who can afford to invest more can choose between Bronze, Silver, Gold, Platinum, and Black accounts. Additional features like price alerts, account manager, exclusive position access, 1-on-1 trading trainer, and others, are included for these clients.
Using credit cards, wire transfers, and e-wallets, clients can fund their account fast and start trading cryptocurrencies with MGC Logic.
Education
In order to help cryptocurrency traders gain more insight into the industry, the MGC Logic Academy had been packed with a lot of valuable resources. Clients will have access to technical and fundamental analysis material, weekly market review, video chart analysis, asset index, as well as introductory courses and free ebooks.
Initial Coin Offerings
MGC Logic does not only provide access to cryptocurrency trading services, but it is also a platform that wants to support new blockchain-based projects. In the ICO section, clients will find projects endorsed by the company, having the ability to get involved in new offerings by buying tokens at a discount.