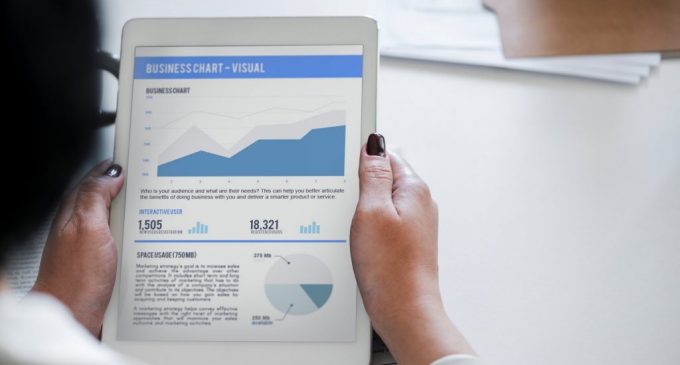 Bitcoin
The world's leading cryptocurrency had continued to recover for the past week and almost reached our resistance level, located at 9,000. Not too long ago, at the end of March, the price treated the level as resistance and we suspect sellers might resume there. We've also spotted a descending trend line, not too far from the current price, which is expected to act as a resistance, as well.
If selling pressure will resume, around the 8,000 figure buyers are expected to resume. If that won't be the case and the price will weaken further, more slides are expected towards the 6,600 support.
Ethereum
The main rival of Bitcoin is on its track of posting a 100% gain, after bottoming out at 357 two weeks ago. The price had rebound sharply, trading at 614 at the time of writing. At the same time, we've drawn a resistance line there, since that area is a reversal level. It had acted as support in the past (as you can see it highlighted on the chart) then was broken and now the buyers are pressuring it impulsively.
If they will manage to break on the upside, we suspect the price of Ethereum should continue to move towards the 800 area. On the other hand, if the current price area will act as resistance, a retracement lower, towards 500 figure should be expected.
Ripple
Another altcoin that had a strong performance for the last two weeks had been Ripple, banking more than 100% return top tick to bottom tick. The lowest point is that 0.45 and the top at 0.95, which means the appetite for buyers had been extremely high.
However, we've also spotted a descending trend line and sellers had already reacted to it. We should see some choppy activity around the trend line, but if the bulls will manage to break above it, the next target is located little above the 1.20 area.
If the trend line will cap the upside successfully, a retracement towards 0.75 could start to unfold. Below it, the 0.64 key level is located and we do not think a break below it might take place anytime soon.
Briefings about ICOs
Two of the token sales that are currently taking place are Algebraix and London Crypto Currency Exchange. The first one is "accredited US only" and represents a leading media platform, empowering individuals to control their data and get paid. The token sales will last for 4 more days.
London Crypto Currency Exchange is "Excluded US" and aims to develop a futuristic exchange platform model. The token sale started on April 12 and has 8 more days to go.
In terms of the future ICOs, Proof of toss is a project that aims to develop a decentralized betting ecosystem aiming to modernize the betting industry. The token sale will start on April 24th.