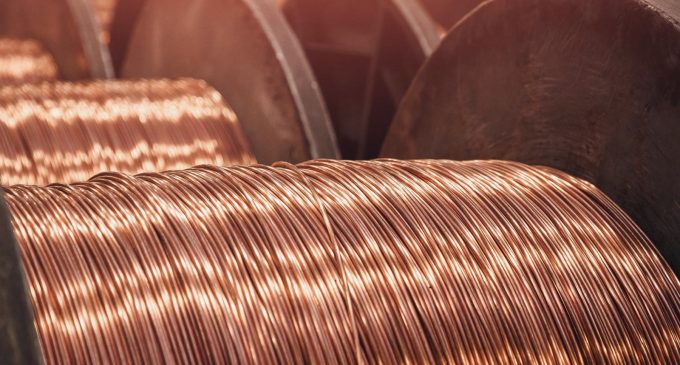 Copper is presently in the process of raising funds from new and existing investors. British lender Barclays is reportedly purchasing a stake in this virtual currency firm established in 2018 by its founder, Dmitry Tokarev.
We are well aware that a wave of bankruptcies has shaken the cryptocurrency market lately. However, we find this latest news about Copper receiving investment money from British bank Barclays truly encouraging.
We are sharing this update on our portal because we believe our readers, who are virtual currency supporters, will also find it interesting and relevant.
According to the report posted online by Finbold.com, an online source for the latest news about the stock market, cryptocurrencies, and finance, Copper is currently one of the most recognizable establishments in the fast-developing virtual currency industry.
Its advisors consist of former Chancellor of the Exchequer of the United Kingdom, Lord Philip Hammond. Moreover, the Monday, July 25, 2022 report by Coindesk.com indicated that Copper is valued at US$2 billion.
This cryptocurrency custodian notably offers various services to institutional investors pouring their investment money into crypto-assets.
Besides custody, Copper provides prime broking and settlement services to institutional investors deploying funds into virtual assets.
It has already attracted investment from many leading entities in the venture capital sector worldwide, including Dawn Capital, LocalGlobe, and MMC Ventures.
British multinational universal bank Barclays is among the new investors entering a capital round for Copper.
It will reportedly pour a moderately-sized amount of investment money into the cryptocurrency company, which is worth millions of US dollars, as a component of the capital round.
The conclusion of Copper's fundraising activity is anticipated to happen within the next several days. Early this 2022, Copper was reported to be eyeing a value of at least US$3 billion in its most recent funding round.
Nevertheless, this virtual currency firm has scaled back since then, and this action mirrored the mounting crisis in the greater cryptocurrency market. We feel pleased to learn about Barclays taking a stake in Copper.
We certainly think this development in the virtual currency sector is positive news. After all, a swathe of bankruptcies has continued to rock this industry.
We can recall that several important cryptocurrency market players like Voyager Digital, Celsius, and Three Arrows Capital have suspended withdrawals or filed for bankruptcy in the past several weeks.
These bleak events have undermined trust in the cryptocurrency industry's historically quick development.
We believe Barclays' investment will boost Copper's status further, with the latter being presently one of the most prominent brands in the rapidly-evolving crypto-asset sector.
We think the British banking giant can bolster the US$2-billion cryptocurrency firm's operations and reputation and help it weather any crisis that may transpire.