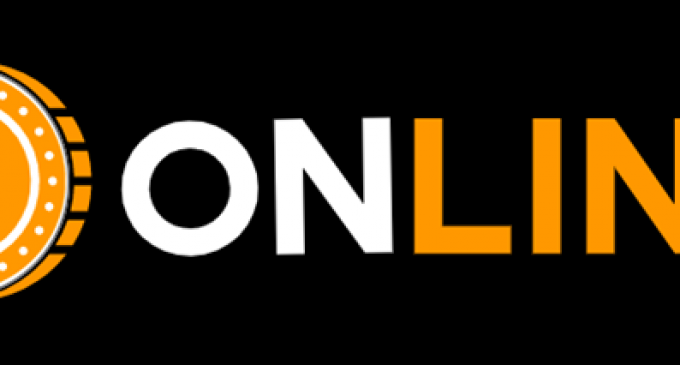 Company's Highlights
7Online is a cryptocurrency trading platform designed for traders all around the world that wants to take advantage of a select list of crypto instruments.
Bitcoin is now trading above $18,000 for the first time since the beginning of 2018 and because there is such a growing demand for crypto trading products, 7Online comes with a personalized trading offer, focused on cryptocurrencies.
Trading with this brand means access to several tools and features designed to work in the volatile world of cryptocurrencies. 7Online provides professional customer support, fast order execution, next-generation trading technology, superior performance, and user interface.
Does it manage to put the quickest and most reliable trading tools in your direct control? Read our comprehensive 7Online Review to see if this cryptocurrency trading platform has all you need to trade crypto efficiently.

Cryptocurrency Instruments
Even though Bitcoin is the main topic right now, activity can be noticed across a broad spectrum of tokens. 7Online is thus well-positioned, given it currently covers tens of different cryptocurrencies, denominated in Tether, Bitcoin, or Ether. You can trade on Monero, Litecoin, Cardano, Neo, ZCash, Dash, or Ethereum Classic, taking advantage of competitive trading conditions.
According to the 7Online order execution policy, the platform allows access to multiple order types (market, limit, or stop orders), which means traders can take advantage of different market conditions, even when they are not in front of the charts.
7Online is home to dozens of industry veterans with hundreds of years of combined experience in the financial, technological, and crypto sectors. Because of that, traders now have access to a rich coverage of cryptocurrencies, having the ability to go long or short on all instruments currently part of the offer, with no restrictions.
Trading Platform
Relying on simple yet cutting edge trading technology puts 7Online in an optimal position, able to provide an efficient trading platform. In this case, traders will be able to take advantage of a WebTrader, a flexible and user-friendly browser platform that does not require any installation.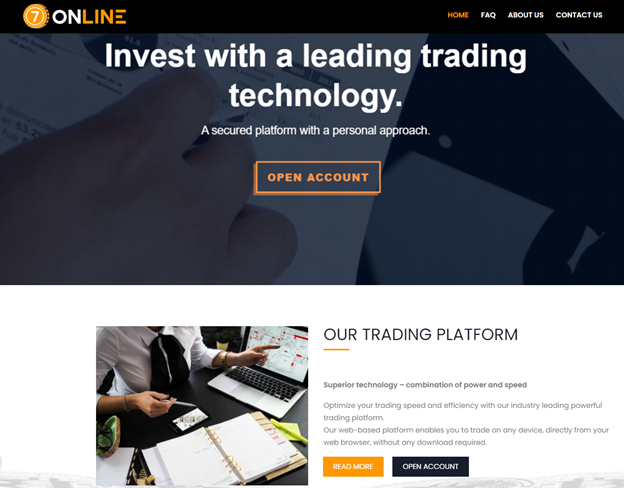 Volatility and uncertainty are still dominating the cryptocurrency market and 7Online wants its customers to be able to adapt fast, regardless of their location. This platform is available via the official website from any device, even smartphones or tablets.
Although it is a proprietary platform, all the tools and resources required to trade are already integrated. On top of that, traders can switch between multiple languages or change the platform's skin, to ensure more customization, depending on their tastes.
7Online Account
Opening an account with 7Online is a simple and straightforward process. After providing your first and last name, email, and phone, the account will be opened within seconds. From that point forward, you can add the remaining personal details, and make a deposit to start trading.
However, the verification process can't be skipped, due to the KYC Policy. This will be necessary because withdrawal requests won't be accepted before the submission and approval of the verification documents (photo ID, proof of residence, etc.).
Also, keep in mind that most of the account features are already integrated into the trading platform, to simplify the procedures even further. 7Online provides only one standard account for all customers, regardless of their initial deposit.
It will be important to check if your country of residence makes you eligible to open an account with 7Online. That won't be possible in jurisdictions where the services provided by 7Online are contrary to the local laws and trading regulations.
Special Features
The 7Online trading offer is built around the trading platform, the place where all the important actions will take place. With advanced charting, risk management tools, one-click trading, multiple order types, and several personalization features, this is an optimal solution for the world of cryptocurrency trading.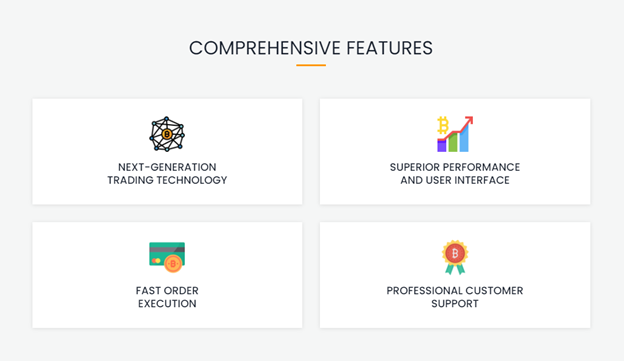 Aside from the platform, we need to mention the professional customer support service available via live chat or email. Registered customers will get assistance from a 7Online representative each time they need help with using the platform or with other trading-related matters.
Pros and Cons
Coverage for multiple BTC-related instruments
Professional customer support in English and German
Superior trading technology integrated into the platform
Only a proprietary web platform available
Not regulated by any financial regulator
Summary
Cryptocurrencies represent one of the hottest trading tools again this year and because of that, the trading offer assembled by 7Online should be appealing for a broad range of traders that want to take advantage of opportunities arising each day. Going long or short with the instruments covered provides the opportunity to take advantage of short-term price movements when volatility is elevated.
As a brand specialized in cryptocurrency trading technology, 7Online is one of the cryptocurrency trading platforms to consider by those wanting to focus 100% on the crypto market. The trading benefits are advantageous, based on our in-depth analysis.