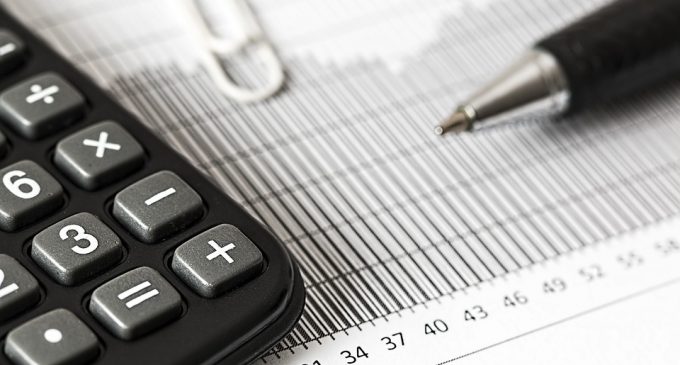 Bitcoin
The price of Bitcoin continues to consolidate in a narrow range, but still, inside the triangle formation we have talked about several times in the last few months. What we can notice is the squeeze and also diminishing volatility, which is expected to generate a strong move after the breakout on either side will take place.
We've highlighted an area which should act as a strong resistance in front of the bulls. If that area will fade, the 7,380 area will follow then, with much more upside potential until the end of the year.
On the other hand, if sellers will keep the price action inside the triangle, we might see a new retest of the key 6,000 level. We still suggest that the wisest thing to do will be to wait until the breakout will take place, so the direction of the price will be known.
Ethereum
Same as Bitcoin, the Ethereum price had been consolidating for the past week, this time in a symmetrical triangle formation. We are again in the brink of a breakout and we suspect it will happen very soon.
If the triangle will break on the upside, the 250 key resistance level, where the current consolidation lower had started, is expected to be the next target for the bulls.
On the other hand, a breakout on the downside could mean further weakness of the price will follow, with support expected to emerge around 211 and 191, respectively.
Ethereum had been under pressure for the entire year and judging by how the price action had performed for the past few weeks, this looks like a bottoming formation, so we suspect there could be a better price performance until the end of 2018, but there's no absolute certainty about that.
Ripple
Following the impulsive surge on the upside, the Ripple price did not manage to sustain the move and instead consolidated in a range between 0.6250 and 0.4380. For the last week, the price action had weakened, starting from the top of the range and now it looks like a retest of the range bottom will likely follow soon.
We've highlighted an area which we suspect will act as a strong support. Around two weeks ago, buyers emerged around it and pushed the price higher, so the scenario might happen again.
We do not think the downside will extend too much on the downside, even though a short-term breach will take place. Our take is that the Ripple price will start a new move higher and continue to fluctuate inside the range formation.
Briefings about ICOs
According to icowatchlist.com, an ICO project currently active is genEOS. It represents a business and technology ecosystem that delivers blockchain to the enterprises. The crowdfunding will end in 76 days.
In terms of upcoming ICOs, Cloudbric is a project with the main goal of securing your cryptocurrency and digital assets on the blockchain.