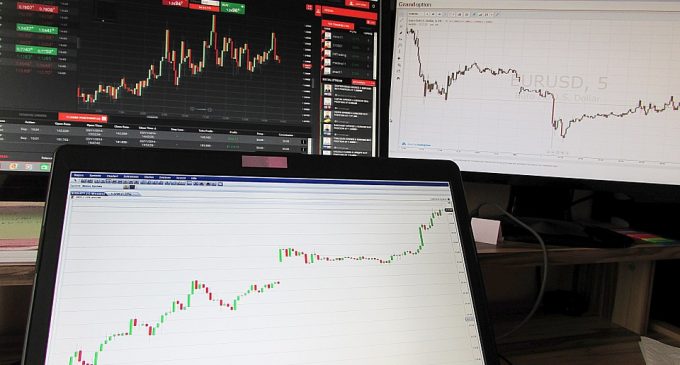 Bitcoin
The past week had been one of the most boring in terms of Bitcoin activity, with the price continuing to move lower, but with record-low volatility. However, we believe this is the silence before the storm since the last quarter of the year is statistically characterized by higher volatility.
Plus, the shrinking in volatility comes after a very strong push on the upside, meaning it could be a classic impulsive move followed by a corrective move. The next leg should be in the direction on the impulsive move, so Bitcoin should start to move on the upside again. Remember that the 6,800 key level needs to cleared in order to show that buyers are really in control.
If the price will continue to consolidate lower, we expect support around the 6,439-6,423 area. We suspect volatility will begin to rise again in the next few days.
Ethereum
Ethereum had also been stuck in a very narrow range for the past week, but still, the sellers did not manage to break below 204 impulsively. We suspect 204-203 is a key area and buyers should pay a close attention to it.
We are still below the 4h chart 200 moving average and we can see how sellers reacted to it several times in the past. We believe Ethereum will probably move higher in the near term but expect resistance around 200 MA. How the price action will respond to it will determine if the price can continue higher.
On the other hand, a break below the above-mentioned support, followed by a weak response from the bulls will mean sellers will take control and 195 seems to be the next important support on the downside.
We continue to believe that this is a bottoming formation and Ethereum will continue to move higher, same as Bitcoin.
Tron
Tron continues to be on our short list and how the price action unfolded for the past week is an additional reason for doing that. In a previous weekly analysis, we have mentioned the 0.027 key resistance level and as you can see, the price action had reacted strongly to it several times.
However, we can notice that sellers are getting weaker and the price action finds support around the 4h chart 200 MA. We also have an ascending trend line already confirmed by two points, so we suspect sellers will continue to be squeezed towards the key resistance and eventually an upside breakout will take place, with the next target around 0.038.
Tron is another coin in the bottoming phase and we reaffirm that it has great potential for the upside until 2018 will be over. Only a strong break below the trend line, followed by a weak response from the buyers will negate our view.
Briefings about ICOs
According to tokenmarket.net, Buddy is a project that will be active until October 29th. Buddy is a project that puts application development on autopilot and makes building apps scalable, essential for today's developers.
In terms of upcoming ICOs, BlooCYS is a project that will start its public sale on November 1st and it represents a blockchain-based platform, similar to Uber, that uses real-time video for people to access and offer consultancy services.