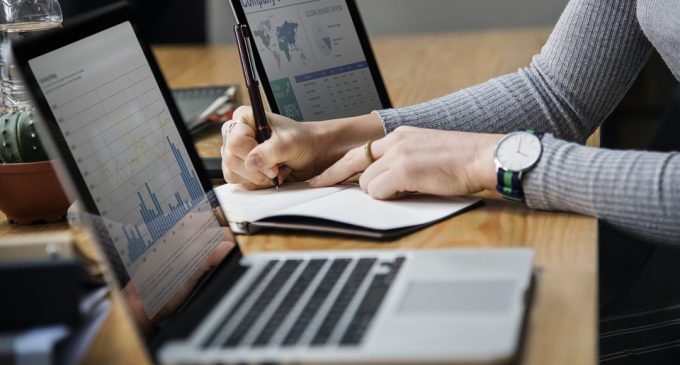 BTCUSD Bitstamp
Last Sunday Bitcoin dropped impulsively after testing our $4,173 resistance level, and since then no significant activity can be seen. The price action had been locked in a range between $3,873 and $3,715 and until a breakout on either side will take place, we've changed our outlook to neutral.
More than a week ago, Bitcoin broke outside of a consolidation structure, which goes back to December last year, a move which proved the buyers were in control. The upper line of that structure had been retested several times last week, but no breakout and continuation below took place.
If the price will break the lower line of the range + the upper line of the consolidation structure that could unlock further downside potential, probably towards last year low. On the other hand, a break on the upside will show bulls regained control and we might see further gains.
ETHUSD Kraken
The Bitcoin weakness spread in the entire market and Ether was hit hard as well. Even though the price action is still located inside the ascending channel discussed last week, we believe there' still potential for some more losses towards the bottom line.
We expect the channel structure to hold, given that buyers resumed around the bottom line three times since mid-December. There's also the 4h chart 200 MA which is expected to act as a strong support zone.
The positive aspect to note is that last week the buyers managed to break above the previous 2019 high and have generated a higher high. From a price action point of view, that's an encouraging sign for the medium to long-term picture, signaling more upside potential in the months to come.
Only a strong breakout below the channel will negate our slightly-positive view on Ether.
STRUSDT Poloniex
As we've anticipated around two weeks ago, the price of Stellar managed to break above the 8.20 cents key level and thus far the sellers were unable to drive the price action below it.
Our ascending trend line remains valid until a strong breakout below it will take place. We have a nice confluence of indicators around the trend line, where the 8.20 cents key level and the 4h chart 200 moving average are also located.
Traders should pay attention to the price action development around that zone. If buyers will show signs of strength, a new leg up might start to unfold, with 9.74 cents and 10 cents as potential next upside targets.
On the other hand, a strong break below that zone will show that sellers regained control and the 7.24 cents, which is the current 2019 low, might be retested.
Briefings about ICOs
On March 9th, Paradise will end its ICO, in an attempt to provide developers with the foundation to build decentralized applications (Dapps). The token will be used in the largest hotel chains in the world, an industry with an estimated value of more than $500 billion per year.
Starting from March 11, Bitbond, Germany's first security token aiming to make business lending globally accessible, will start its token offering. Token holders will receive 1% interest on their invested amount per quarter.