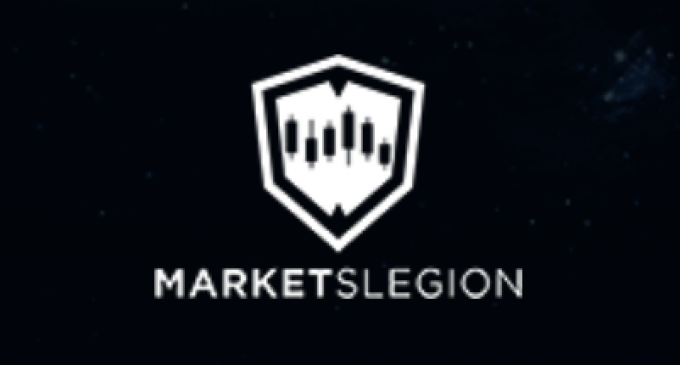 Company's Highlights
Founded in 2020, Markets Legion is a trading platform specializing in offering access to a broad range of cryptocurrencies. Using its crypto expertise, it has generated a complex yet very convenient offer, one that can meet the demand of a growing audience showing interest in the cryptocurrency market.
To help its traders bring out the maximum from their trading experience, marketslegion.com is constantly evolving and adding new features to its environment. Customers can benefit from the Social Trading feature, professional account managers, multiple trading fronts, and an automated AI Trader.
If you are ready to start your crypto trading journey, yet haven't decided which trading platform to use, our Markets Legion review provides multiple insights into what the brand currently offers.
Cryptocurrency Instruments
The number of cryptocurrency instruments covered is one of the most important features, especially when discussing a platform specializing solely in crypto. Markets Legion does not disappoint its customers in this aspect, considering the current asset list includes over 100 different instruments, enough for each trader to find the right ones for their strategy or trading schedule.
Although Bitcoin, Ether, and Litecoin continue to dominate in terms of market capitalization and the network effect pushed their valuations even higher throughout 2020, Markets Legion believes there is value in plenty of other Altcoins. Even though their popularity is not at the same level, Cardano, Dash, EOS, Ethereum Classic, Burst, GAME, GNO, NXC, STEEM, and other tokens are worth taking into account, given their promising underlying blockchains and interesting specs.
These instruments can be traded on margin and with flexible spreads. Markets Legion does not charge commissions, but traders need to pay overnight swaps in case they hold any transaction open until the following day.
Trading Platforms
All marketslegion.com objectives are met with the help of Sirix, a proprietary trading solution offering user-friendly, secure, and efficient trading conditions. The brand wants to ensure enough platform diversity via 4 different versions:
Sirix Web Trader
Sirix Station
Sirix for Android
Sirix for iOS
Traders don't just need access to the crypto markets. They also need access to a wide range of tools that have a proven track record in helping them find new trading opportunities. Sirix integrates advanced charting, technical indicators, drawing tools, and other features like one-click trading, but the most important feature is Social Trading.
As part of its plan to integrate new people into the crypto trading world, Markets Legion has developed this program, enabling access to trading ideas posted live by several experts. The Social section is integrated into Sirix on the right side, and you can follow the top-ranked traders by P/L or number of copiers, as well as the Social Stream, where updates are posted each time these experts make a trading move.
Markets Legion Trading Account
Markets Legion's registration process is very simple and convenient for any person. After providing several personal details (first and last name, email, account currency, country of residence, phone number) and choosing a password, you can proceed by opening the platform to try a demo account on it, or make a fast deposit and start live trading.
Keep in mind that there is only one standard account available for all customers and the minimum deposit is 250 of the currency units chosen, at the time of writing. You can use a credit/debit card or a wire transfer, two of the most secure and trusted payment options. Unfortunately, US citizens and residents are unable to sign up for an account on marketslegion.com.
Special Features
Social Trading is the most important special feature available on Markets Legion, simply because it is a gate opener for those who have little or no experience in trading crypto. The brand is showing a great deal of support and wants to continue on its inclusive path.
The crypto coverage is another aspect that needs to be highlighted, given there are very few other brands offering more than 100 different cryptocurrency instruments for trading, all in one place. The customer support, professional account managers, and security measures are also worth mentioning.
Pros
Social Trading allows people to copy trades placed by professionals
Very fast and responsive live chat customer support service
"Refer a friend" bonus promotion currently active
Cons
The brand is only focused on cryptocurrencies
Only one standard account for all customers
No withdrawals possible until the account is fully verified
Summary
After an in-depth analysis of all the current services provided by Markets Legion, we can conclude that the brand strives to offer very competitive crypto trading services. Its customers have the unique opportunity to gain diversified exposure to the market and to take advantage of both bullish and bearish markets. Since all the relevant information is transparently shared on marketslegion.com, there is no reason to believe this is a scam.