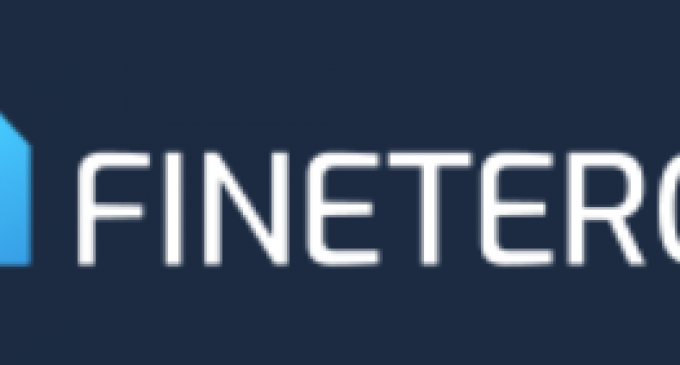 Company's Highlights
Finetero is a dedicated cryptocurrency and online trading platform, tailored toward the latest needs of retail traders from around the world. Founded in 2018, it currently serves customers from more than 150 countries, providing top-tier liquidity and trading tools, while maintaining security, efficiency, and transparency.
The good news is that Finetero offers a robust trading system for both beginner and professional traders, which demands highly reliable market data and performance. Its infrastructure was designed to support a high number of orders per second while offering ultra-fast order execution and low latency. The average execution time is 7.12 ms per order and in 2019, 74.1% of the orders were executed at the requested quote.

What are some of the most important benefits when trading crypto with Finetero and why should you work with it? That is exactly what our latest Finetero Review would like to answer today.
Cryptocurrency Instruments
For someone who's looking to get involved in the crypto market, the brand's coverage plays an important role. With the Finetero versatile cryptocurrencies offer customers are well-positioned to take advantage of tens of different crypto instruments. Currently, there is support for popular altcoins such as Cardano, Neo, Bitcoin Cash, Monero, EOS, XEM, ZCash, and others, on top of the biggest cryptocurrencies such as Bitcoin, Ether, or XRP.
The maximum leverage is 1:100 and combined with the risk management tools integrated into the platforms, traders can increase their exposure while at the same time keep a balanced risk approach. When compared to other brokerage houses, Finetero is a platform that excels when it comes to cryptocurrency coverage, making it a suitable choice for traders who want to focus primarily on crypto.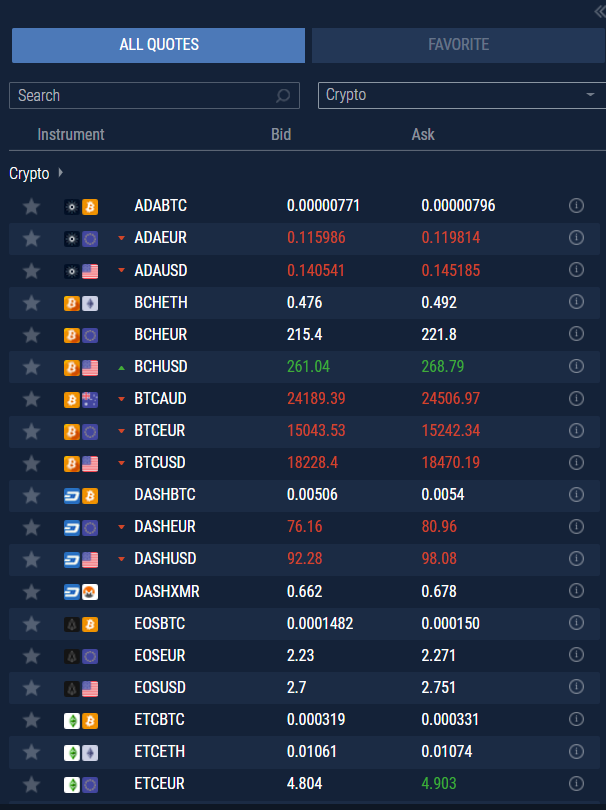 Trading Software
Trading efficiency is an important quality for crypto traders, which is why Finetero's entire infrastructure is designed to facilitate ultra-fast trading and at the same time possesses the ability to easily design and customize layouts or widgets to best fit any trading style.
With that in mind, the brand has developed proprietary web-based trading software that is currently enjoying positive feedback from customers. This WebTrader can be used on any device, offering a great degree of flexibility.
On top of it, Finetero is still relying on the popular MetaTrader 4, a platform with 15+ years of experience that can be installed on a desktop or laptop, ideal for the daily trading desk. Lastly, there is the Mobile Trader, an Android/iOS browser platform designed to help you trade anywhere, anytime, with some of the best trading tools integrated.
Finetero Accounts
Without an optimized account offering, traders with different financial conditions and trading objectives might have a hard time implementing a personalized regime. Finetero is aware of this aspect and as a result, is currently offering 5 different account types:
Bronze
Silver
Gold
Platinum
Premium
All customers have access to online chat support, an online education center, variable spreads, STP/ No Dealing Desk, Trading Central, and other premium features.
It is important to note that Platinum and Premium account holders are the big gainers, given the wide range of features associated with these accounts. However, they need to make larger deposits in order to gain access to them.
Special Features
Among the special features worth mentioning: private one-on-one trading academy, private trading sessions, access to the Event Room, SMS trading notifications, Finetero investments, VIP services, and more. Keep in mind that the availability of some of these features depends on the account type chosen.
On the security side, Finetero uses multiple security features such as 2FA, encrypted SSL, and Cloudflare. Its environment is hosted on Amazon Web Services (AWS), which has a proven track record for physical security and internal controls. Funds are stored in segregated accounts, the execution is STP/No Dealing Desk, and the minimum required to open a Bronze account is €200.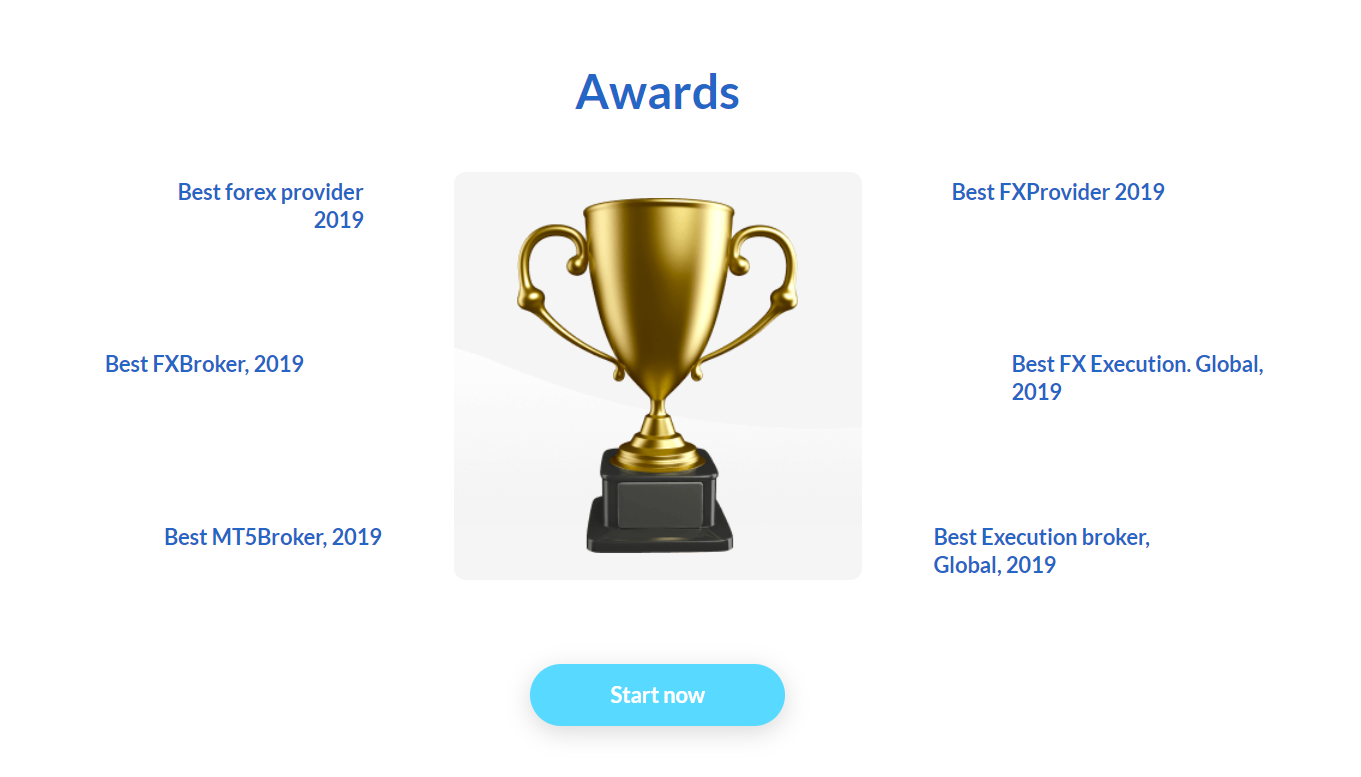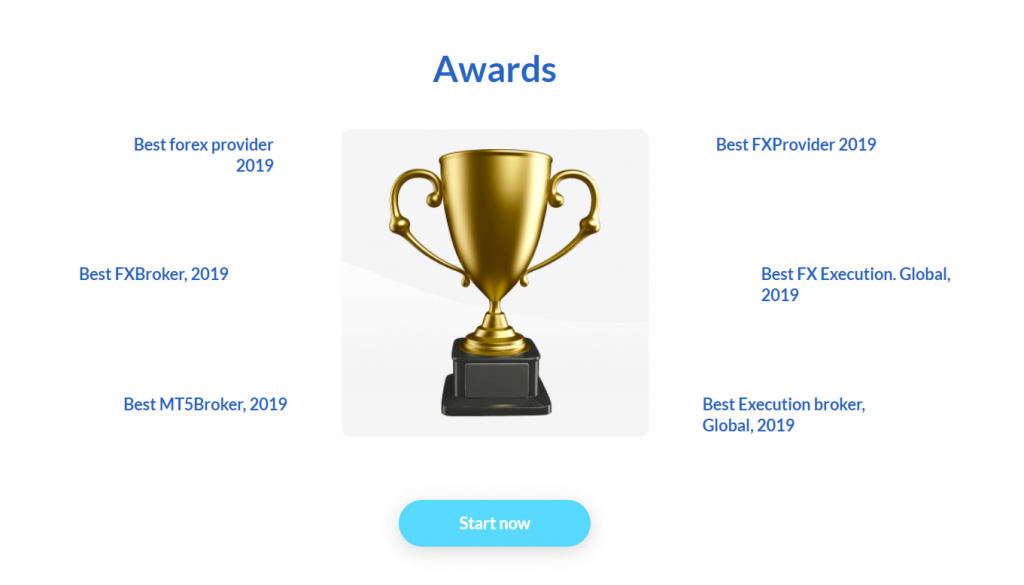 Pros
A variety of cryptocurrency instruments, covering high-potential altcoins
Affordable account types for all traders
Educational resources, including webinars, seminars, and other resources
Cons
Bronze accounts don't have access to Event Room
High 1:100 leverage can be dangerous without proper risk management
No support for MetaTrader 5
Summary
Given all the trading benefits provided for customers in 150+ countries, Finetero is well-positioned to increase its customer base, especially now that cryptocurrencies are some of the best-performing assets in the world. Its clients can not only trade on multiple crypto instruments but also take advantage of a variety of trading benefits proportional to their initial deposit and account type.
We firmly believe that trading crypto with Finetero can be done securely, given the special security features mentioned here. The brand holds multiple international awards, even though it was founded only two years ago and that's an indication of commitment toward excellence. There is no reason to believe Finetero might be a scam.