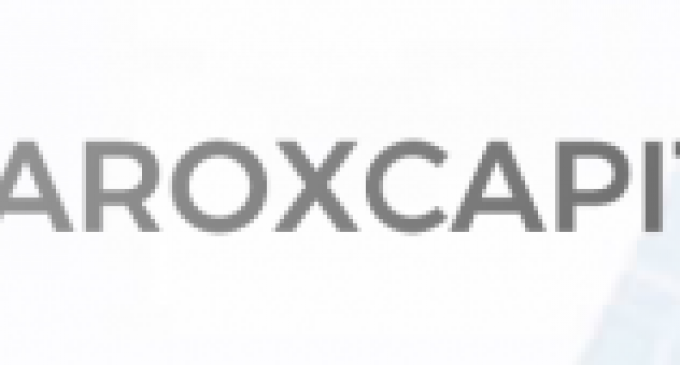 About Arox Capital
Arox Capital is an online trading platform that offers leveraged trading on multiple types of assets, to include commodities, stocks, forex indices and cryptocurrencies. Founded in 2018, the brand is headquartered in London, but also has several other offices around the world.
Over the years, Arox Capital has received multiple awards including "Best FX Broker 2019", "Best Forex Provider 2019" and "Best Execution Global Broker 2019", proving the brand's commitment to offer its clients the highest quality of trading services.
In this review of Arox Capital, we will go in-depth and analyze some of the top trading features in its offering, to include asset coverage, customer support, trading software, target markets and trading tools.
Arox Capital provides a broad coverage of cryptocurrency CFDs, a main benefit of trading with this brand. There are dozens of different tokens that are supported, to include EUR, USD and AUD via Bitcoin.
Arox Capital provides traders access to multiple CFDs alongside crypto, allowing customers to diversify their investment portfolio with commodities, stocks, FX and indicators, covering a broad range of traders worldwide.

While the Arox Capital website currently only supports the English language, the platform allows users to choose between 5 different system languages that include English, Russian, Arabic, Deutsch, or Espaniol. Services may vary according to local regulations and jurisdictions as stated in the company's terms and conditions.
Trade Offers and other Products
Arox Capital provides traders with a wide range of modules to execute trades, as well as supports services. For customers who reside in Australia, the different types of trading accounts to choose from start at Bronze, then Silver, then Gold, then Platinum, and finally Diamond.
Arox Capital provides multiple different platforms that you can use to trade:
Mobile Trader: Arox Capital provides a responsive web platform designed for both Android and iOS devices.
WebTrader: an internet browser platform that requires no installation and can be used on any computer and supports different most browser types.
Arox Capital Terminal (MetaTrader 4) allows users to trade from their desktop or laptop via a trading software that was developed by MetaQuotes and customized by Arox Capital.
Setting up an account with Arox Capital couldn't be more simple and intuitive:
Traders can choose to either download the platform to their local device, or choose log in to WebTrader, input their personal details, change their initial password, upload their official ID for identification, view transactions, request withdrawals, review their trade history and contact customer support.

Pros:
The company is an international trading brand specializing in online trading
Professional customer support services
Fast execution and accurate pricing
Trade software solutions optimized for computers and mobile devices
Cons:
No dedicated app for Android or iOS devices
Spreads are wide on instruments with low-liquidity
Demo account feature is still not available
Fees and Commissions
Arox Capital charges 0% commission for all instruments currently covered. The main cost of trading for traders on this service revolves around overnight swaps and spreads. All asset types can enjoy variable spreads that are subject to change according to market activity. This is no different to the service offerings by other CFD providers.
The only trading cost when trading crypto or CFDs with Arox Capital has to do with the spread. Arox Capital service offers 0 overnight swaps on crypto trading, allowing traders to trade longer. Trading costs may vary between the different account types. To learn more, feel free to visit Arox Capital's website.
Customer Service
Arox Capital's customer support desk is located in NYC, to ensure the highest level of professional services for its clients, who can contact support and contact a representative via email or phone. If you run in to any issues while setting up an account or in general, Arox Capital's support team is here to help.
Noteworthy Features
Arox Capital traders can enjoy MetaTrader 4. This trading tool has been around for 15 years and has a proven track record. Users can install the platform on any computer, allowing instant access to a wide variety of trading options. This platform is available free of charge to all Arox Capital customers, regardless of their account type. A WebTrader option is also available for Arox Capital customers. It can be accessed via any web browser. This platform offers a user-friendly interface that is easy to use whether you are a beginner or a veteran trader. It has all the trading tools that users expect, including multiple order types, advanced charting, risk management tools and more.
Mobile Trading
Arox Capital offers a Mobile trading experience that is tailor made for mobile devices via a responsive browser solution that supports both Android and iOS devices, allowing traders immediate access to their account at all times, even when they are on the move. Mobile trading can be accessed from your phone or tablet browser.
In summary
Arox Capital is an award-winning online trading brand that offers a wide range of benefits to its clients, trading benefits, and offers a high quality to all traders, from beginner to veteran traders from all over the world.
Traders can begin trading with a minimal deposit of $200 and take advantage of the different trading account types and trading platforms offered by Arox Capital. After concluding our in-depth review of its services, we can safely state that Arox Capital proves to be a reliable CFD provider.